Doctor Who: 10 Definitive Dalek Stories Of All Time
The best of the bunch.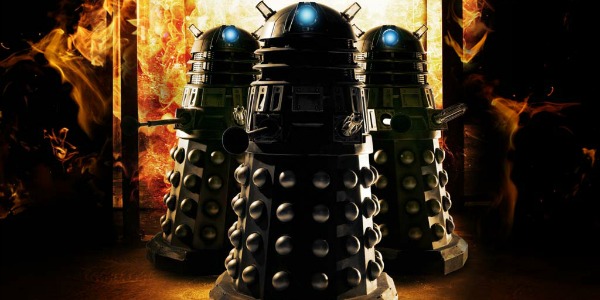 The Daleks are the Doctor's oldest and most lethal foes, stretching back to the very beginnings of the series. They have featured in more episodes of the show than any other villain and to date they are the only monsters to get not one, but two spin-off movies of dubious canonicity, Doctor Who vs. The Daleks and Dalek Invasion Earth 2150 AD, both featuring alternate reality Doctor Peter Cushing. From their first appearance, the Daleks ingrained themselves into the psyche of a generation, creating a huge revenue stream for the BBC and unleashing a huge flood of merchandise, with everything from Dalek ice creams to books and magazines and even inflatable Dalek toys eagerly purchased by the eager fanbase. Next to the TARDIS, the unique pepperpot shape of the Daleks is a handy visual shorthand for the series itself. Their pop culture influence has made them the only creature to be mentioned in a song by the Clash ("Complete Control", "Repression/Gonna be a Dalek") and in the name of New Jersey hip-hop act Dalek. And with their striking visual design and distinctive, grating voices, it is easy to see why they are so beloved by fans of all ages. Yet with a history this long and sordid, it's difficult to keep track of their many adventures. This article is an attempt to rectify that with the ten best Dalek adventures of all time, encompassing both the original series and the rebooted version. For the purposes of this article, only episodes with the word "Dalek" in the title have been considered. Episodes in which they make a cameo appearance (and there have been a lot of 'em!) will have to wait for another list.