Doctor Who: 10 Things You Never Realised About Series 8
The Twelfth Doctor's debut is full of Easter eggs.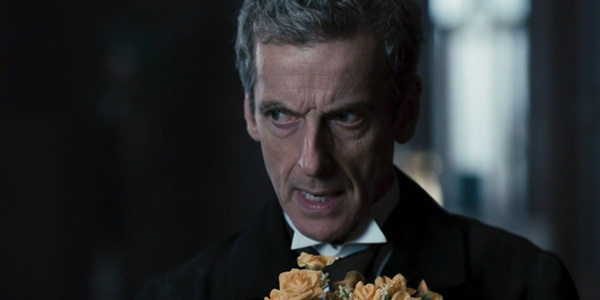 Doctor Who is show that loves to include small details that, while not necessarily essential to the overall storyline, provide a bit of extra fun to eagle-eyed fans. With Series 8 bringing aboard Peter Capaldi, a lifelong fan of the show, his Twelfth Doctor made all kinds of references to his past selves. His outfit closely resembling one of the Third Doctor's getups, the flashes of past villains on the bank security screen during Time Heist, and his longing for Amy when needing someone tall were some of the more obvious details. However, Steven Moffat and the other writers working during the series utilized more subtle details as well. There were small lines like, €œFish people!€ and €œBig scarf€ alluding to past episodes, and writers also reused storytelling details like shrinking the TARDIS and the Doctor. He even got another chance to swordfight, albeit with a spoon. And in Kill The Moon, he broke out the yo-yo once more. Given extra lives after The Time of The Doctor, his current self seems intent on paying homage to his past. Beyond those references, the show's production has its own set of Easter eggs. However, the first entry on our list is a brand new detail that has yet to be explained...