Doctor Who: 10 Worst Things Amy Pond Has Ever Done
Who doesn't love Amy Pond? But it can't be avoided she has made a few questionable decisions.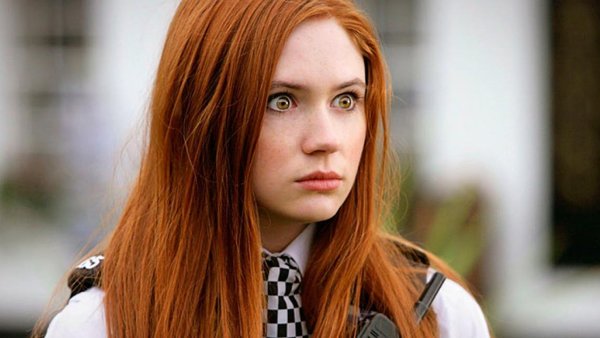 When it returned for its fifth series in 2010, Doctor Who saw its greatest changes since returning in 2005. The series, opening with the Eleventh Hour, saw the first full appearance of the Eleventh Doctor, as played by Matt Smith, and Steven Moffat took over as show runner, as well as featured the first new TARDIS interior and sonic screwdriver. But what is the Doctor without their companion, and series five gave us Amy Pond.
Played by Karen Gillian, Amy became an instant hit with fans, and her tenure is heavily praised for the enthusiasm she brought to the role, as well as clear chemistry with co-stars Smith and Arthur Darvill, who played her husband Rory. The grouping of 11th, Amy and Rory are highly regarded as one of the greatest TARDIS teams in the shows history.
Now whilst this list is technically negative towards some of the actions made by Amy during the show, it is in no way intended to pick at Gillian, Moffat or anyone else in the shows production. As mentioned, this TARDIS team is regarded as one of the greatest put together and the era as a whole is very highly enjoyed.
However, as is very common for a Doctor Who companion, Amy has made some questionable decisions during her TARDIS adventures...
10. Space/Time - Wearing A Skirt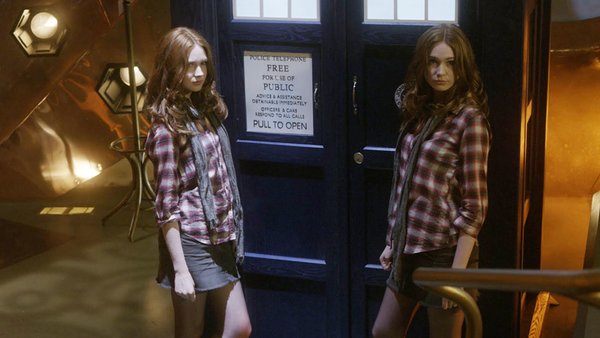 Now this entry maybe a little unfair on Amy's choice of outfit (a rather short skirt), but this choice could have led to a significant space-time catastrophe!
As a part of Series 6, 2011 saw several mini-episodes filmed aboard the TARDIS, filling in little adventures between the main episodes. Two such mini-sodes were Space and Time. This two-part short saw Rory assisting the Doctor with TARDIS repairs when something goes wrong, and so the TARDIS materialises at the nearest safe place. The issue is, the nearest safe place is within the TARDIS itself. This results in a Logopolis type situation where there are two TARDIS's within one another. But what has this got to do with Amy's skirt? Well...
The Eleventh Doctor's first TARDIS is a beautiful design, part of which is a glass floor raising the console up above the maintenance section, where Rory is. So, without obviously going into too much detail, our dear Rory looks up to the Doctor and Amy (wearing the skirt in question) and as a result Mr Williams drops a thermocoupling, setting the events of the mini-sode in motion.
Once everything starts going pear shaped, Amy even apologies to the Doctor saying it was "my skirt, and my husband, and your glass floor", which of course takes our innocent Eleventh Doctor a few seconds to catch onto. As it is Doctor Who, in the end all is resolved, but the Doctor does insist Amy puts so trousers on...
You can watch the Comic Relief mini-sode below: