Doctor Who: 11 Cool Details We Just Learned About Vincent And The Doctor
The Doctor and Vincent once had a wrestling match. Seriously.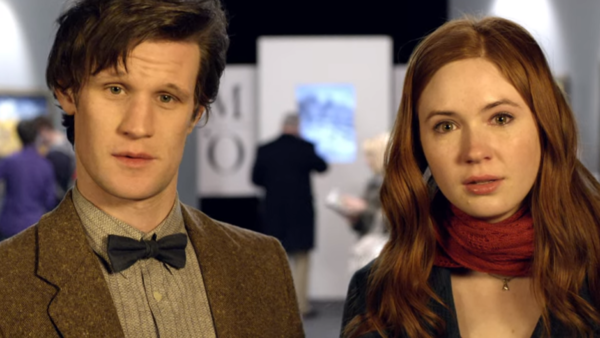 One of the benefits of being permanently stuck indoors is that it gives us more time to watch our favourite TV shows and movies, and to play our favourite games.
With that in mind, Doctor Who has proven extremely useful over the last couple of weeks, with fans all over the world taking part in mass watch-along sessions of some of the show's most notable and most popular modern episodes.
This "Lockdown Who" tradition gained traction towards the end of March, when former showrunner Steven Moffat live-tweeted 50th anniversary special The Day of the Doctor (revealing all kinds of awesome behind-the-scenes details in the process), and recently, Series 5 episode Vincent and the Doctor was part of a similar event, with a watch-along taking place on the anniversary of Van Gogh's birthday.
This time, writer Richard Curtis (via his partner Emma Freud's Twitter account) and stars Matt Smith, Karen Gillan and Tony Curran were among the famous faces who sent out tweets alongside the episode, giving us a whole load of interesting, funny, and weird details about this saddening yet crowd-pleasing Eleventh Doctor adventure.
11. The Polka Dot Bow Tie Was Bill Nighy's Idea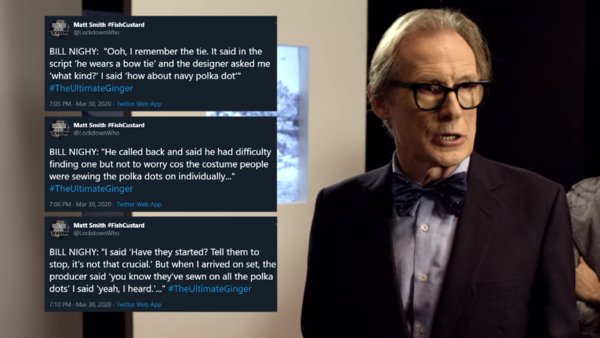 No matter the size or scale of the production, it's not uncommon for actors on movies and TV shows to have some sort of input when it comes to their character's look.
And so, when the great Bill Nighy - who plays Van Gogh expert Dr. Black in the episode - was asked about bow ties by one of the costume designers, he suggested that his character should wear a navy polka dot one.
Sounds like a simple enough request, right? However, in reality, it proved to be a massive headache.
The production was unable to source a bow tie that matched those exact specifications, and so, the costuming team took the extraordinary step of finding a plain navy tie, and then sewing the polka dots on individually.
Upon hearing about this, Nighy tried to get them to stop, but when he arrived on set, the job had already been completed. Talk about attention to detail.