Doctor Who Series 10: 7 Reasons To Be Excited About The Return Of John Simm's Master
Just why has there been such a buzz about John Simm's Doctor Who comeback?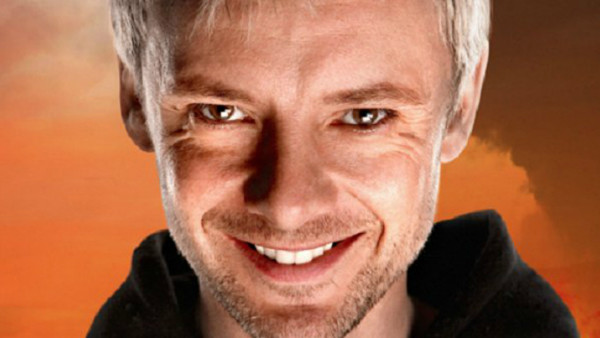 The BBC really ought to think about hiring River Song as a publicist. In the build up to Series 10, spoiler after spoiler has been officially announced, leaving us to wonder just how many surprises Doctor Who in 2017 has left up its sleeve.
It's all part of a deliberate effort to draw up interest in the new series of course, and all started almost a year ago in an FA Cup semi-final, with a specially shot scene introducing new companion Bill as played by Pearl Mackie.
The new character barely registered outside of fandom, and the reveal of the returning Ice Warriors or the sixties Cybermen was just as underwhelming. Even the announcement of Peter Capaldi's departure in the Christmas Special failed to generate much interest.
And then came the sensational news that the Master, as played by the popular Life on Mars actor John Simm, is set to make a comeback. Finally, we are seeing more than just a flutter of interest in the BBC's supposedly flagship program.
With Simm being directly associated with the 21st Century's most popular Doctor, David Tennant, the BBC and Steven Moffat knew exactly what they were doing and the excitement generated by the announcement suggests that there is still an appetite for the Saturday evening family drama.
But what exactly do we have to look forward to? And why is this character in particular exciting fans and non-fans alike?
Paul Driscoll
Paul Driscoll is a freelance writer and author across a range of subjects from Cult TV to religion and social policy. He is a passionate Doctor Who fan and January 2017 will see the publication of his first extended study of the series (based on Toby Whithouse's series six episode, The God Complex) in the critically acclaimed Black Archive range by Obverse Books. He is a regular writer for the fan site Doctor Who Worldwide and has contributed several essays to Watching Books' You and Who range. Recently he has branched out into fiction writing, with two short stories in the charity Doctor Who anthology Seasons of War (Chinbeard Books). Paul's work will also feature in the forthcoming Iris Wildthyme collection (A Clockwork Iris, Obverse Books) and Chinbeard Books' collection of drabbles, A Time Lord for Change.
See more from Paul