House Of The Dragon Episode Six Review - 8 Ups & 2 Downs
"The wise sailor flees the storm as it gathers."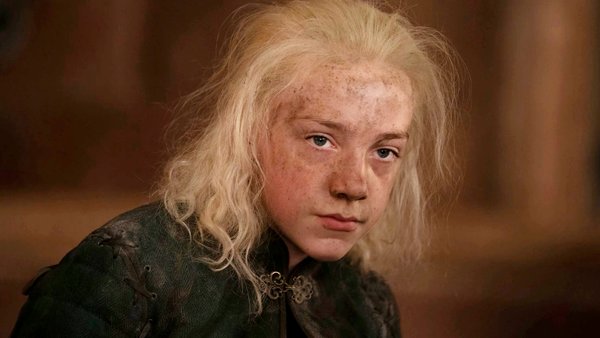 Criston Cole's head was not the only one left spinning as House of the Dragon's latest offering, The Princess and The Queen erupted onto screens last night.
The show utilized its largest time jump to date, which meant bidding a sad farewell to the phenomenally talented young actors and actresses charged with bringing younger members of the Westerosi political elite to life. Emma D'Arcy and Olivia Cooke particularly shine in their new roles as Rhaenyra and Alicent respectively but viewers cannot help but feel a pang of sorrow when they come to grips with the fact that Milly Alcock and Emily Carey will not be returning to the Red Keep.
In addition to the new faces, the time jump meant that viewers were feverishly trying to absorb as much information as possible; so many new marriages, alliances and enmities rear their heads this week that new fans could be forgiven for assuming that this was the debut episode of the show. Thankfully, what has not changed is House of the Dragon's usual supernova of production quality, highlighted by the razor sharp script, the can't-look-away storylines and an array of powerhouse performances.
10. Down - Criston's unresolved storyline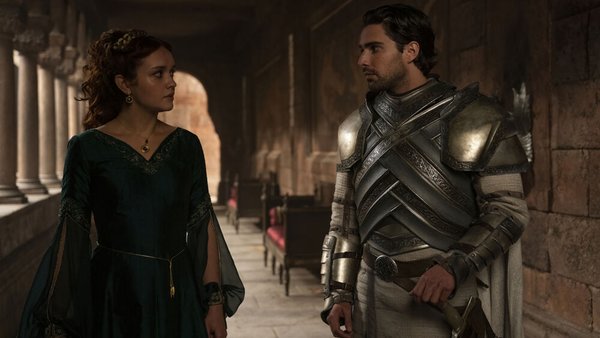 As things usually go, punching a gaping hole into the face of a royal wedding guest (let alone the secret lover of the groom) is likely to land one in hot water, even at a celebration taking place in Westeros.
It was somewhat baffling therefore, to witness House of the Dragon casually skim over this rather contentious point from last week. While it is clear that Alicent intervened on Criston's behalf - and the ruling families of Westeros have the power to pardon or condemn with a flick of a finger - the unanswered questions behind his extremely public (and bloody) meltdown remain.
Criston's murder of Joffrey was utterly appalling to watch; it is hard to recall a more brutally gruesome murder on television that did not involve weapons. Fans were left feeling the emotional impact of such a harrowing scene and were anxious to find out how Criston would avoid the executioner's sword, let alone retain his position in the Kingsguard.
Indeed, when one considers that Harwin Strong's beatdown of Cole was deemed to be worthy - at least on paper - of being sent home to Harrenhall in disgrace but the sadistic murder of a guest beloved by one of the most powerful houses in the country only merits a rap on the knuckles, fans cannot help but notice a minor hole in the plot.
The shame is that the resolution to Cole's conflict didn't even have to take place onscreen; a simple explanation would have sufficed. Viewers can but hope this point is expanded on in further episodes.