New Girl: Every Season Ranked Worst To Best
6. Season Five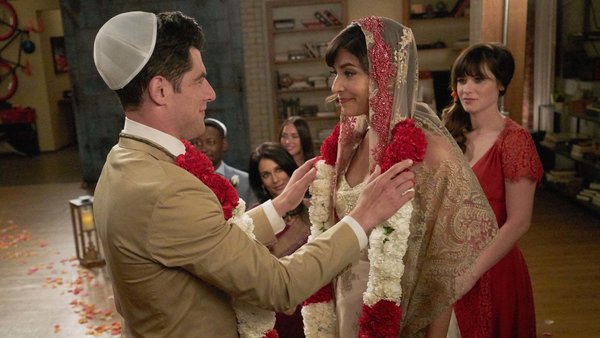 In a lot of ways, New Girl's fifth season is also its most interesting. Zooey Deschanel is missing from half a dozen episodes in the middle of its run due to maternity leave, and Nick's latest love interest Reagan is properly introduced to fill her role.
Though Megan Fox tries her hardest, Reagan isn't enough to make up for Jess' absence, since she never really becomes anything more than a short-lived romance used to throw some spanners into the works of Jess and Nick's continuous will-they-won't-they.
All that aside, though, there are some major high points in the season courtesy of Schmidt and Cece's nuptials and the brief return of former loft-mate Coach. The season also features some great twists courtesy of Jess' relationship with Sam, and the awkward introduction of Schmidt's father.
Comedically on-point and featuring enough poignant drama to keep things flowing, season five makes for enjoyable TV, even if the first half doesn't quite keep up with the second, and Jess' absence is more noticeable than the writers were expecting.