Riverdale Season 3: 4 Ups & 2 Downs From 'Big Fun'
3. Edgar Evernever Has Arrived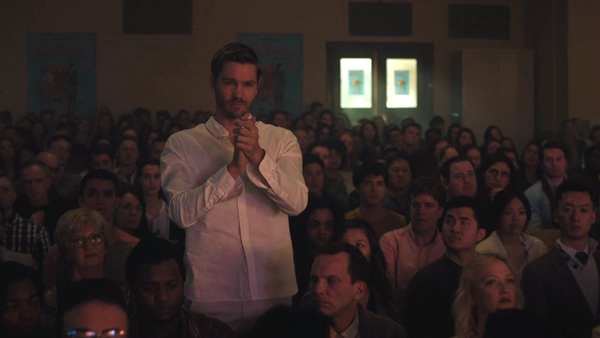 All season long, Riverdale has focused on the sheer absurdity of this mysterious Farm through Alice Cooper's bizarre obsession with it. Despite Betty's best attempts to get through to her mother, she hasn't been able to convince her (or now Kevin) of its cult-like tendencies, as Alice seems to listen to only one person: Edgar Evernever. Well, 16 episodes in, we finally met the illusive leader of The Farm.
Portrayed by Chad Michael Murray, Edgar debuted in the episode's final scene as the only person to applaud following the conclusion of Riverdale High's musical. With a slow, calculating clap, he led the charge as a significant number of audience members soon followed - all dressed in white, all applauding slowly and, most importantly, all members of The Farm.
The writers have done a masterful job of building up Edgar as the Big Bad of this season without actually having him appear on screen. Now that he has shown up in the final stretch, we'll finally get to observe him in action and, in doing so, see if he really does live up to his reputation.
So far, so good.