Star Trek: 10 Secrets Of The USS Defiant You Need To Know
9. Almost Valiant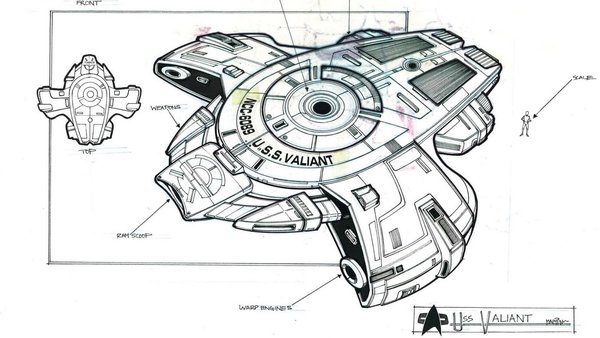 Following the aborted attempt to use a reworked runabout assets for DS9's defense against the Dominion, the producer tasked t the production designers and artists to create an all new Federation warship... or "escort" to keep with Star Trek's mantra of peaceful exploration.
As the writer for the new ship's debut episode, "The Search, Part I", Ronald D. Moore was given the honor of naming the ship and his choice was to call it the USS Valiant.
However, while numerous designs were produced with the starship bearing that name, concerns arose surrounding it and the upcoming Star Trek: Voyager. According to Moore, executive producer Rick Berman believed that naming DS9's new ship Valiant and launching a new series based on the adventures of the USS Voyager the same year would be confusing for viewers. Ultimately, it was decided that two ships with names beginning with the letter V was one too many and a new name, Defiant, was chosen instead.
Three seasons later, Moore was eventually allowed to use the name for another Defiant-class starship, the USS Valiant, in the season 6's aptly title episode "Valiant".