Star Trek: 10 Secrets Of The USS Discovery You Need To Know
9. Titanic Inspirations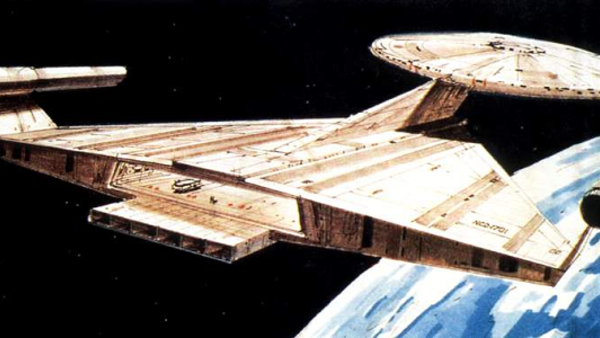 The USS Discovery is the Star Trek franchise's first brand new "hero" starship since 2009's Star Trek reboot gave the world a brand new take on the iconic Starship Enterprise. Still, Discovery may have been familiar to longtime fans when she was first unveiled in an early preview trailer released at 2016's San Diego Comic Con.
The ship that was on display during that short preview was an unfinished version of the new USS Discovery, heavily inspired by Ken Adam and Ralph McQuarrie's concept art for the canceled Star Trek: Planet of the Titans movie from the 1970s.
A fan of those unused designs, series creator Bryan Fuller requested numerous concepts from the canceled project (including starship designs and costumes) be incorporated into Star Trek: Discovery and illustrators Paul Christopher and John Eaves dutifully produced variations of the famous, unused starship. Though, as Eaves put in his book "Star Trek: The Art of John Eaves": "I remember when I first saw the drawing, I thought 'Oh my God, that's the ugliest thing I've ever seen!'"