Star Trek: Discovery - 9 Reasons To Be Worried
Cancelled before it hits the air?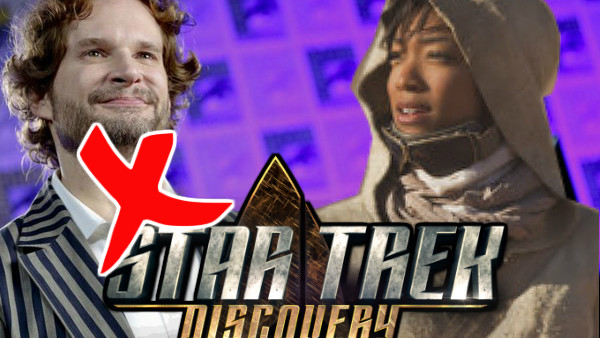 Since its announcement, Star Trek: Discovery has been met with several widespread and potentially damaging controversies. Prompted by alleged trouble behind-the-scenes, as well as blatant canonical differences with established Trek lore, many fans have been eager to express their concern and distaste for the show, with some already labelling it as a rushed, jarring and disrespectful cash-in of the 50-year-old property.
Fan rejection has been glaringly evident in the show's marketing. The lacklustre trailers have clearly backfired as dislikes and negative comments amount on YouTube. Meanwhile, its casting, tone, music, and special effects have all been denounced by audiences. CBS have apparently noted the backlash, and are understandably concerned. If reports are to be believed, the prospect of cancellation is a genuine danger, weeks before anyone has seen the show.
Obviously, any firm, overall judgement of Discovery should be made after the show has begun airing, and its merits should not be totally disregarded. Fiercely dismissing the show at this stage would be a terrible and immature oversight, but you cannot blame the fans' trepidation when there's almost no positive buzz surrounding the show.
This isn't typical hyperbole from an over-passionate fan-base. While we all wish for the best, there are some troubling facts and rumours that could possibly force Star Trek: Discovery to die an early, inglorious death.