The Simpsons: 8 Recent Big Moments You Might Have Missed
7. The Best Episode(s) Since The Golden Age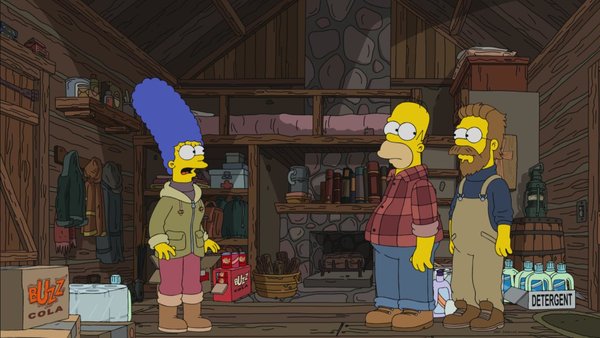 The golden age of The Simpsons is so far in the rear view at this point that it's almost unbelievable. Anyone new to the show would struggle to comprehend just how good it used to be compared to today, however, season 33 has featured one of the best episodes since the show started to decline.

There have been flashes of brilliance since the late '90s, with the likes of 'Barthood' in season 27 earning acclaim, but none have reached the levels of 'A Serious Flanders', a mini-mini series condensed into two episodes in season 33.
Essentially a spoof of Fargo, these two episodes focused on Homer and Ned finding themselves on the wrong side of some dangerous gangsters that made Fat Tony and co. look like amateurs. In fact, the head of the Springfield mafia was killed in the episode along with Simpsons mainstays like Mr. Burns and Comic Book Guy.
The writing of the show has unquestionably deteriorated over the years, but basing a story off an already popular narrative, outside of the Simpsons canon allowing for otherwise impossible scenarios and situations to take place benefitted both A Serious Flanders parts I and II. With a rating of 8.5 each on IMDb, there hasn't been an episode this good in years.