The Walking Dead: Every Season 8 Episode Ranked Worst To Best
The Walking Dead's eighth season is a disaster, but it has some silver linings.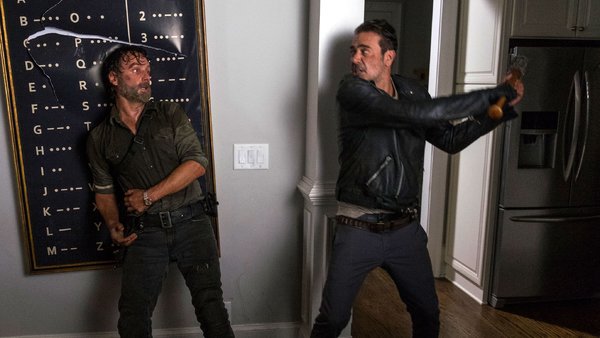 With its seventh season, The Walking Dead seemed to lose sight of itself. The tone was off, the characters' actions nonsensical, the threats inconsistent and the drama stilted. Unfortunately, showrunner Scott Gimple did little damage control in season eight, and the show's downward spiral continued.
With an added focus on the actual war between Rick and Negan, the season features some impressive action set pieces and an intriguing sense of community spirit, but dampens its high points with maddening character interactions, unjustified deaths, anticlimactic payoffs, and tons of filler.
It's not all bad, of course, with some of its best episodes finding a decent balance between the show's classic character-driven drama and its increased reliance on violence over substance, but all told season eight is far too similar to its predecessor in tone and flaws to recapture the magic of the show's golden years.
The acting may be great, the action pops, but overall season eight is a directionless dud with only some standout instalments.
With that in mind, here are all 16 episodes of The Walking Dead's messiest season ranked worst to best. Major spoilers follow.
16. The King, The Widow, And Rick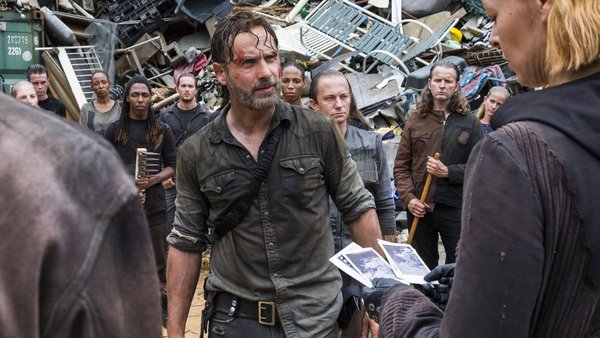 The King, The Widow, and Rick isn't just the most hilariously poor titled episode of the series, it's often regarded as perhaps the worst, and it's painfully obvious why.
Spreading itself dangerously thin over a handful of directionless subplots, it follows Rick as he tries to make a deal with the still-boring Scavengers, only to be kidnapped; Maggie as she attempts to keep everyone - including some captive Saviors - happy at Hilltop; and Aaron as he and Enid venture off on an unknown mission.
There's also plotlines with Daryl and Tara, Carl and a desperate Siddiq, and even Ezekiel and Carol as they deal with their loses in the war. It's an overwhelming amount of melodrama to get through, and not one part of it comes together in a compelling way. It's messy and narratively empty, and is crushingly boring to boot.