The Walking Dead: Every Season 9 Episode Ranked Worst To Best
The Walking Dead returns to form in this scary, violent season of thrills.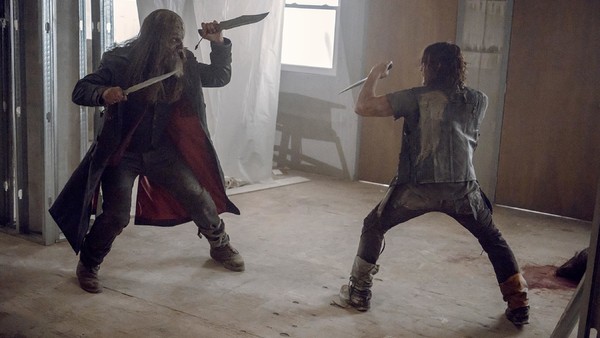 With the All Out War arc finally finished after two seasons of less than great action, The Walking Dead was in dire need of a revamp, and it got it thanks to the influence of new showrunner and long-time series producer Angela Kang, who took the show back to basics with a genuinely scary and narratively daring season of drama.
Though the first handful of episodes suffer from the show's long-standing issue with being unable to let go of the past, and the departure of Andrew Lincoln threatened to derail proceedings entirely, season nine's effective introduction of the Whisperers and its unexpected time jumps made it one of the best instalments of the franchise.
Bringing added development to the likes of Daryl, Michonne, an older Judith, Negan and Carol, and improving the fight choreography without losing sight of the show's horror roots, it's a season that may have seen a sharp dip in viewership, but certainly saw an improvement as far as the writing, acting and consistency is concerned.
With that in mind, here are all 16 episodes of The Walking Dead's thrilling ninth season ranked worst to best. Major spoilers follow.
16. Stradivarius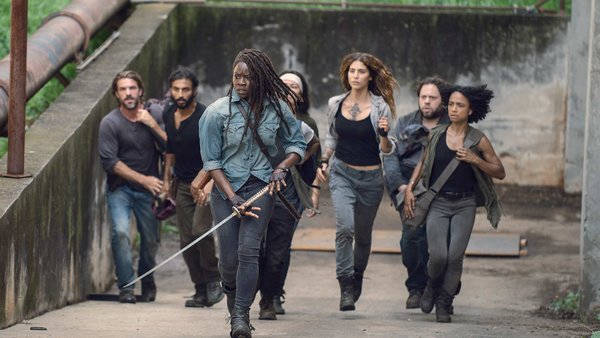 Perhaps the only episode that can really be considered filler, Stradivarius takes place two episodes after the loss of Rick and the show's massive six-year time skip, and follows two major stories with compelling moments but limited progression.
The main and weakest development concerns Michonne as she leads some new survivors - Magna's group - on a mission to their former camp. It gives Magna's group some stirring backstory and highlights how much Michonne's changed since Rick's "death", but has little bearing on the rest of the season.
The B-plot follows Carol and Henry as they bond with a secluded Daryl and implore him to come home. Again, there's some striking development for the characters here, but whether a whole episode was needed to set up Daryl's return to the communities is up for debate.