WandaVision: 5 Reasons Mephisto Is The Main Villain
Could WandaVision bring the literal Marvel devil to the MCU?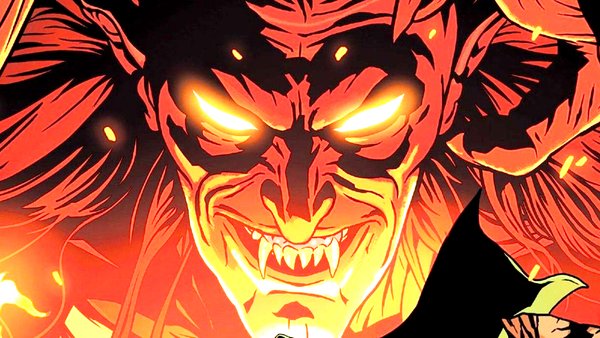 The premiere of WandaVision introduced us to the newly "married" Wanda Maximoff/Scarlet Witch and the Vision. During the double episode debut, it is evident that something is amiss in the quaint town of Westview where Vision and Wanda have relocated to.
From hypnotic chants to mysterious beekeepers and messages, Wanda is seemingly stuck within some sort of fabricated reality. Due to the reality featuring a world where Vision and Wanda live like a happy sitcom couple, it is theoretical that Wanda could have created this reality in order to grieve after Vision was killed at the hands of Thanos in Avengers Infinity War.
However, there are many who believe that Wanda is in fact trapped in this reality against her will, or is being influenced by another character. This has led to speculation that Mephisto is due to make an appearance in the MCU's first Disney+ series.
Some may deem it a bit far fetched to introduce such a massive character in a Disney+ series, but there are certainly signs that Mephisto will be heading to Westview to cause problems for Wanda and Vision, with both the series and the comics offering the devil the perfect pathway towards his first Marvel Cinematic Universe appearance.
5. Dottie's Demon Vibes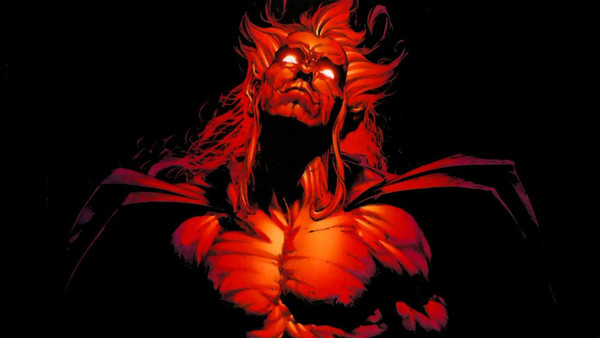 Dottie Jones is a new character introduced into the MCU, as a nosy neighbour and queen of the hierarchy of neighbourhood housewives, she could already be viewed as a literal demon.
However, there are multiple signs that Dottie (Emma Caulfield Ford) is in fact either Mephisto in disguise or being controlled by the demon. Dottie's attitude towards the neighbours and Wanda is seen as devilish, however many seemingly throwaway lines add to the theory.
There are numerous hints throughout the second episode, including Agnes' (Kathryn Hahn) comments about Dottie's roses "blooming under penalty of death," and the on the nose exchange between Agnes and the devilish neighbour. During this exchange about organising the talent show, Dottie mentions that "the devil is in the details," to which Agnes responds with "that's not all he's in."
Given that Agnes is speculated to actually be Agatha Harkins, a famous witch in the Marvel Universe who helps Wanda strike a deal with Mephisto in the comics, who is to say that Dottie is not either Mephisto (or being controlled by the demon) and Agnes is trying to subtly reveal this to Wanda?
We know Mephisto has the power to shape shift, so he could have even character the Dottie persona as a disguise to incorporate himself into Wanda's world and using Dottie's position in the neighbourhood to conduct his sinister plans.