What We Want To See From Castlevania Season 4
7. What Is Saint Germain Up To?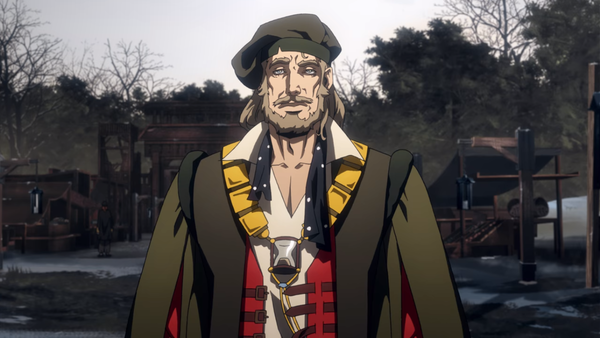 Although he disappeared down the Infinite Corridor, Saint Germain is a confirmed character for season four, raising the question about just how he manages to come back. He played a crucial role in preventing Dracula's return from Hell, and is in possession of more knowledge than almost anybody else seen in the show. In both the games and the series, Saint Germain is a time-traveller, able to cross over between different dimensions and timelines. It is equally clear however that these experiences, especially those with the Infinite Corridor, have left him deeply disturbed.
His talents for travelling through time and space most likely drop a hint as to how his character returns for season four. Bill Nighy, who voices Saint Germain, is confirmed as a returning cast member, so it seems probably that he somehow manages to reopen the Iifninte Corridor and return to join Trevor and Sypha.