10 Absolute Worst Gimmicks In WWE Right Now
9. Mace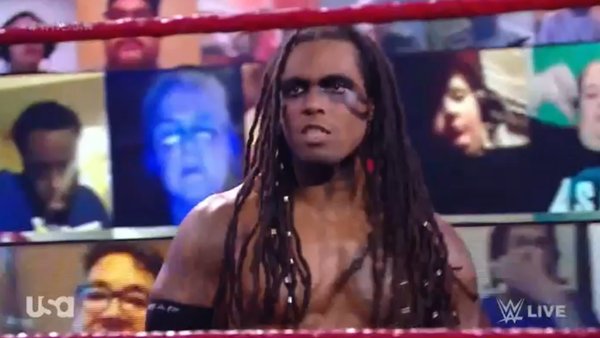 What even is a Mace?
When we try to analyse this gimmick, we need to have some sympathy for the poor guy saddled with it.
As Dio Maddin, he was inexplicably promoted to a commentary role on RAW and was slammed through the announcer's table courtesy of an F5 from Brock Lesnar. Then, as a young wrestler trying to make his way in WWE, he is offered the chance to join a new, rebellious faction known as RETRIBUTION.
But holy hell did WWE not just mess RETRIBUTION up, but they have done considerable damage to the careers of those associated with it. As a complete wet fart of a unit, their split didn't even make a main show. It was a sorry state of affairs.
Mace is very green in the ring, and although he removed his mask, continuing on with the silly name and working with T-Bar as an ineffective tag team has rendered him a joke. Recently traded to Smackdown! as a solo star, his promo claiming he was going to annihilate the roster was laughable. It's not really his fault, he isn't ready for the role, but my god, this gimmick sucks.
(T-BAR has been missed off this list because as Dominik Dijakovic, he is at least salvageable.)