10 Awesome Wrestlers Who Had Terrible Managers
They could manage without.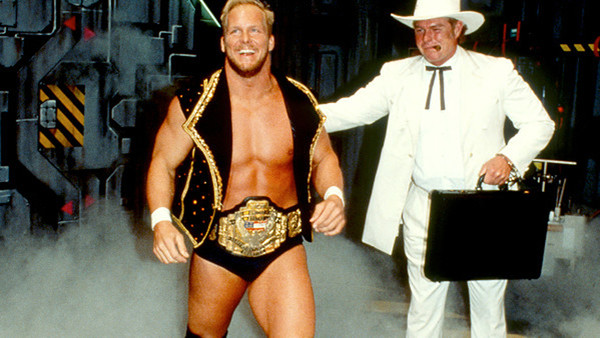 Sometimes, a wrestler has everything save the one ingredient necessary to be a star: the ability to talk.
It doesn't matter if you're a technical wizard (think a cross between Dean Malenko and Kevin Nash's Oz) or have a body that'd make gong-bonger Kenneth Richmond wince with envy, if you've a helium voice and all the compelling verbiage of a Love Island contestant, no-one's going to pony up dollars to watch you.
That's where the manager comes in, an elegant solution that masks an otherwise budding performer's weaknesses whilst maintaining the basic conceit of the sport. Brock Lesnar comes across as one of WWE's biggest badasses today, not only because he's some sort of human-horse hybrid, but because he never opens his mouth. Paul Heyman does all his talking for him - and you just about believe it.
Now imagine if instead of Heyman, 'The Beast' was represented by Harvey Wippleman. Remember how effective the similarly jacked Sid Justice was as a heel thanks to the Doctor's guidance? Of course you don't. Most barely remember they were associated.
As useless as Wippleman was, he at least served a purpose. Unfortunately, there have been times when superstars significantly more urbane than the 'Sycho' have been derailed by a pointless mouthpiece. And all of them could have managed just fine by themselves.
10. Steve Austin (Vivacious Veronica)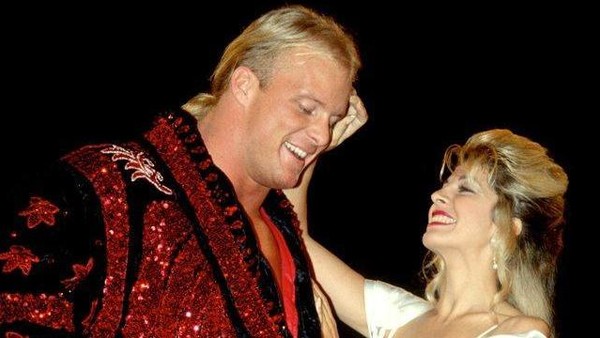 As we're about to discover, Steve Austin didn't have the best record when it came to managers.
Upon his WCW debut in 1991, The Texan's first arm-linking aisle-usher was not, as is commonly misremembered, wife Jeanie Clark, but a relative unknown by the name of Veronica. Rumours persisted in the years that followed that the industry footnote was gifted the position by a Turner exec. sweet on her, but in actual fact, Veronica was a fully trained graduate of New Jersey's Monster Factory - the same school which seasoned Bam Bam Bigelow, Matt Riddle and Sheamus.
She arrived in WCW from the Pacific Northwest territory, where booker Dusty Rhodes alliterated her name with the epithet 'Vivacious'. Unfortunately, the pairing was actually fairly lifeless, and after a few weeks of taping, Veronica was replaced with Clark under the guise of 'Lady Blossom'.