10 Awesome WWE Payback Moments
Did The Shield really get the band back together?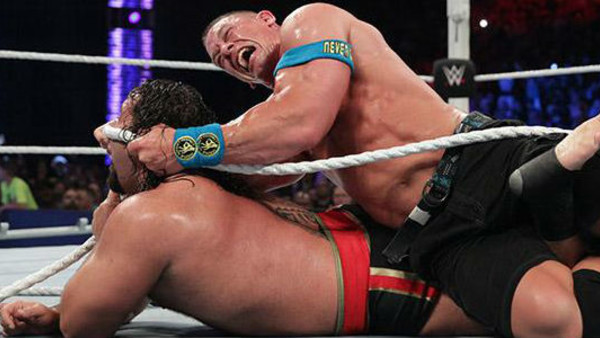 WWE's latest Pay-Per-View style offering has come and gone, but with less than a full calendar month since Extreme Rules, and only 2 weeks until the company brings back the Elimination Chamber, just how essential was Payback? In reality, the card had more than an air of the old 'In Your House' events, and screamed of being stop gap, but there was still much to enjoy. The advent of the WWE Network may have changed how the promotion hype their supershows, as they're not quite as reliant on spiking Pay-Per-View orders late in the day, but there still needs to be a valid reason for fans to tune in, as opposed to simply watching an old WrestleMania - for example - from the vast Network library. Thankfully, even if hopes weren't high heading in, there were some good matches at Payback - the roster is looking motivated right now, likely enthused by seeing guys like Seth Rollins, Roman Reigns, Dean Ambrose, Rusev and Bray Wyatt shoot up the card in featured positions. So, for those fans sitting on the fence, unsure whether or not they should dedicate 3 hours of their lives to watching the show, exactly why was WWE Payback worth it? As these awesome moments prove, even on the 'B' show Pay-Per-Views, there's still some joy to be gleaned.