10 Awful Wrestling Commentary Calls That Took Away From The Moment
8. David Otunga Knows Rikishi (Smackdown Sept 2016)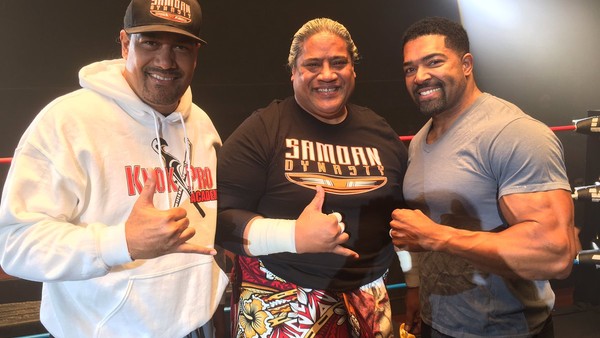 It's safe to say David Otunga's unique style of commentary hasn't gone down too well with the WWE Universe. He comes across as smarmy, unlikable and, most damningly, superfluous.
One of his worst commentary moments came when he tried - and repeatedly failed - to reminisce about meeting Rikishi on a movie set during September of last year.
With the newly heel Usos taking on American Alpha on an edition of SmackDown, Otunga tried to shed some light on the new attitude of the former fan favourites.
Numerous times, he talked about meeting The Usos' father on a film set - but was cut off as producers replayed sequences, forcing Mauro Ranallo to frantically call the action.
Even Otunga seemed confused by the end of the segment. As the Usos celebrated their win, he was heard exclaiming:
"(No) and I talked to their father on the movie set and asked – what's up with the twins?"
What was a five second quip failed comically, and draw viewers out of the action. It wasn't until the Usos' match the following week that the confusion was cleared up, meaning that a paid commentator on a main show took two weeks to get a simple anecdote across.