10 Best Movies Starring WWE Hall Of Famers
What do Donald Trump, Mr T and Randy Savage have in common? Good movies, apparently.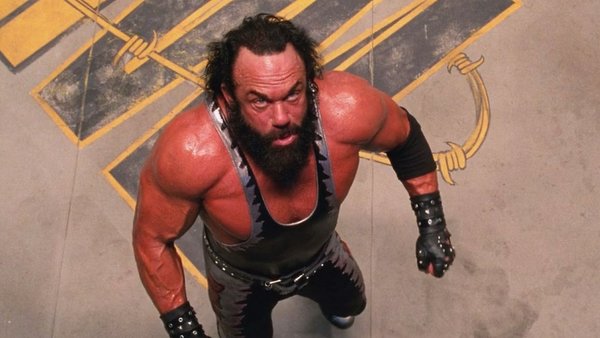 Premiering in 1993, the WWE Hall of Fame honours professional wrestlers and other personalities associated with the promotion. First known as the WWF Hall of Fame (before those pesky pandas took the name for themselves), the Hall inducted members into the late '90s before being put on ice until being revived in 2004, and ceremonies have been held in conjunction with WrestleMania ever since.
As Hall of Fame inductees are not limited to wrestlers, over the years a wide and wild mix of famous personalities have made their way into these hallowed halls, including a number of Hollywood actors.
Far from being a one-way relationship, pro wrestling has always enjoyed a close bond with the movies, and has given as many stars to the big screen as it has received back. However, as some major acting names who graduated from the WWE scene haven't yet made it into the Hall (including Batista, the Rock and John Cena), we look instead primarily to those lesser lights who managed to break onto the silver screen without hogging it.
So let's look at who the big stars are, when they were inducted into the hall of fame, and which of the films they starred in are really an uppercut above the rest.
10. The Expendables (2010)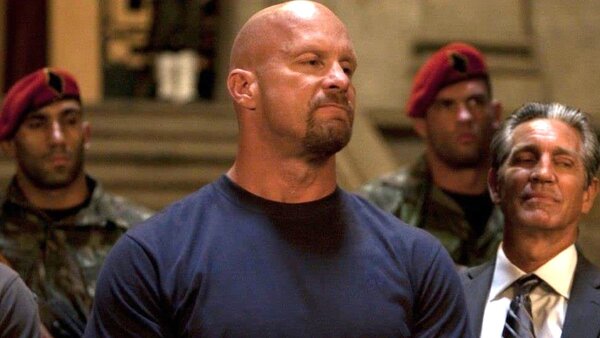 A WWE all-time great, Stone Cold Steve Austin was inducted into the Hall of Fame in the class of 2009, by head honcho Vince McMahon himself.
Stone Cold's career took him from strength to strength as a mainstay and widely professed GOAT in the top tier of pro wrestling from the mid-'90s through to his injury-related early retirement in 2003, before he moved to on-off appearances in the ring and a career in film and television.
Appearing mostly in B-movie actioners, the best film by far that the ex-pro wrestler has featured in is Sylvester Stallone's Expendables, where he starred as a largely silent second-in-command to ruthless ex-CIA officer James Munroe (Eric Roberts). Stone Cold menaces his way through the first of Stallone's increasingly better and then suddenly worse action movies as the appropriately named Paine, remaining strong, silent and a force to be reckoned with until the bitter end.
But with Expend4bles (2023) dead in the water, tarnishing the very name of the film that started it all, its unlikely we will see a return to form (or any return at all) for this once-fun series in the future.