10 Best Wrestlers Of 2022
Roman Reigns, CM Punk, Jon Moxley, Bianca Belair, MJF... who wins Wrestler of the Year?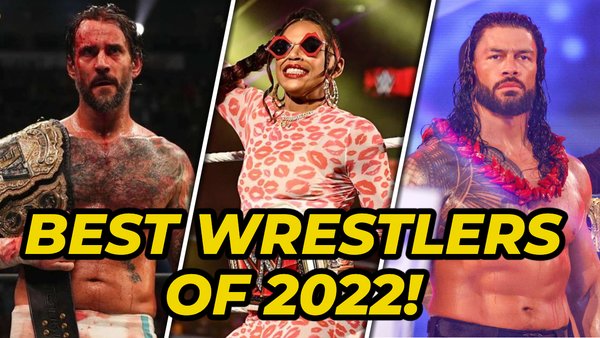 History will regard 2022 as one of professional wrestling's most eventful years.
It speaks volumes of the past 12 months that 'Stone Cold' Steve Austin coming out of retirement at WrestleMania 38 is, at best, the seventh or eighth most insane thing to happen during this period. An AEW Executive Vice President jumped ship to WWE. Vince McMahon resigned. Paul 'Triple H' Levesque bounced back from a near-fatal heart issue in 2021 to effectively become the most powerful man in wrestling. Katsuyori Shibata fought several times. Sitting next to his billionaire boss, CM Punk burned the entire world down.
It's been a lot.
And it has brought a lot of great wrestling. Today, we assess its protagonists in a way tailored to WhatCulture's coverage. Stick around, however, for a list of honourable mentions that should plug any major gaps and cover notable omissions.
Form is critical on this list. Regardless of skill, a wrestler can't enter the WOTY conversation if they aren't regularly producing WOTY-level work. Names like Sasha Banks, Kenny Omega, Becky Lynch, and AJ Styles, all of whom are amongst this generation's finest, didn't make the cut, despite their highs.
An impressive body of work is important, though this is more than a list of wrestlers with the most ****+ matches. Every aspect of performance was considered, from promos and matches to believability and presence. Consistency was given as much weight as ceilings and floors. Wrestlers' importance to their home promotions and the business as a whole also factored, as well as their significance to the year's wider wrestling discussions.
Let's go...