10 Best Wrestlers Of 2022
10. Seth Rollins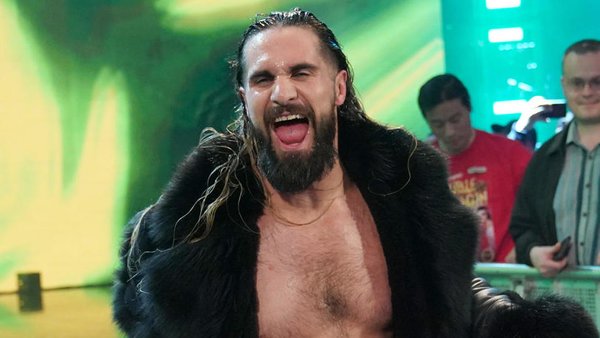 Seth Rollins has cracked WWE's code.
Entertainment is subjective and quality is in the eye of the beholder, but even the most steadfast Stamford cynic would be hard-pressed to not feel at least a twinge of admiration for what Rollins has accomplished over the past few years. Since his final, failed babyface run, Seth has proven himself WWE's modern master of reinvention, crafting a character that makes utterly no sense in a real-world context but all the sense in the world in this sports entertainment universe.
The 'Drip God' persona shields Rollins from a win/loss record that doesn't always flatter him. Because Seth is so over - and so able to pull a crowd back in even from losing positions - he can eat pinfalls like few others in the business. He is therefore an incredibly valuable tool for WWE as a top-level star who can be used to put others over without harming his own popularity, much of which is down to how much Rollins has put into making this outlandish character work.
And between the ropes, Rollins remains WWE's Mr. Consistency. Nobody in WWE is more reliable when it comes to delivering good to great matches on a weekly basis. Big E, Matt Riddle, Finn Balor, AJ Styles, Bobby Lashley, and countless others have all benefitted greatly from their time in the ring with Rollins in 2022, while the Cody Rhodes rivalry produced some of the most high-end work anywhere in the business until the babyface's unfortunate injury. In that feud, Rollins has added yet another tentpole storyline to his legacy.
And it might not even be over yet.