10 Best Wrestling Matches That Ever Happened In New York City
The big hits from The Big Apple.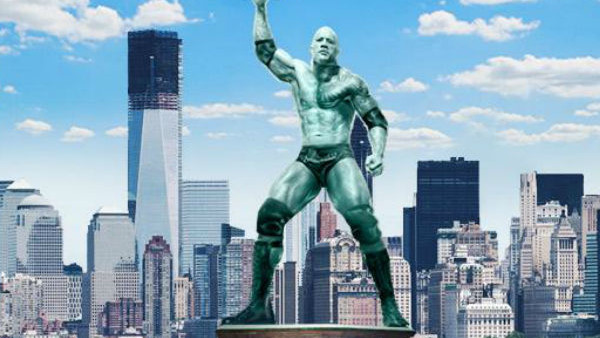 Today, the internet means that people anywhere can watch wrestling from all over the globe. Even though live show gates are still one of the most important moneymakers for promotions everywhere, it matters less than ever where fans are located - even the most legendary wrestling cities no longer only give up their secrets to fans who can travel there. From Mexico City to Tokyo, online services put wrestling hotspots just a few clicks away.
Still, there's something to be said for a city with wrestling history, and in the U.S., there's none greater than New York City. The promotion which would become WWE was born in New York, and even after it relocated to Connecticut in the 1980s, the sports-entertainment giant was always considered synonymous with The Big Apple. Part of that association comes from the fact that WWE has been the near-exclusive pro wrestling tenant in the world's most famous arena, Madison Square Garden, over the past four decades.
Even though New York City has always been a WWE town, that hasn't stopped other companies from making a mark in the five boroughs. Extreme Championship Wrestling and Ring of Honor, among other groups, have run NYC over the years, and the results were often memorable.
Here are the ten best wrestling matches in the history of New York City.
10. Shawn Michaels Vs. Razor Ramon - WWE WrestleMania X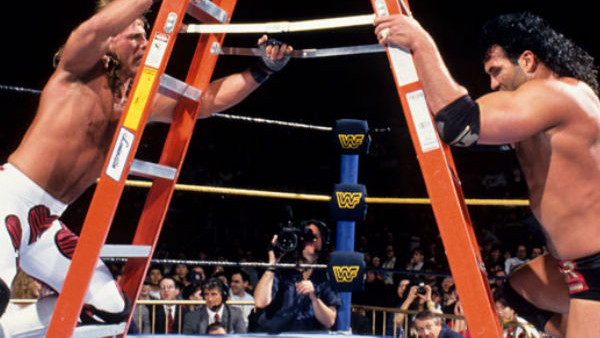 Sometimes a match doesn't age very well, but there's still no discounting the impact that it had at the time. That's the case with Shawn Michaels versus Razor Ramon's first ladder match, one of two bouts that helped give WrestleMania X a reputation as one of the greatest shows of all time.
Shawn Michaels was Intercontinental Champion in 1993, but was suspended after testing positive for anabolic steroids. The title was vacated and claimed by Razor Ramon in a battle royal, but when Michaels came back, he still had his belt and he still claimed to be the Intercontinental Champion. At WrestleMania X, it was decided that the two would battle in a ladder match with both belts suspended above the ring.
Though this bout wasn't the first ladder match - or even the first ladder match in WWE - it was one of the earliest ladder matches aired globally, and therefore, was the first many fans ever saw. Some of the innovative spots the two men used - such as Michaels executing a splash off the ladder or Ramon whipping HBK into the tool - were a revelation to those watching the show.
In one of the more memorable finishes in wrestling history, Ramon pushed Michaels off the ladder, causing HBK to get tangled in the ropes. The true Intercontinental Champion was then able to climb up and grab both belts, erasing any doubts over the legitimacy of his reign.