10 Best Wrestling Reunions Ever
1. Randy Savage & Miss Elizabeth (1991)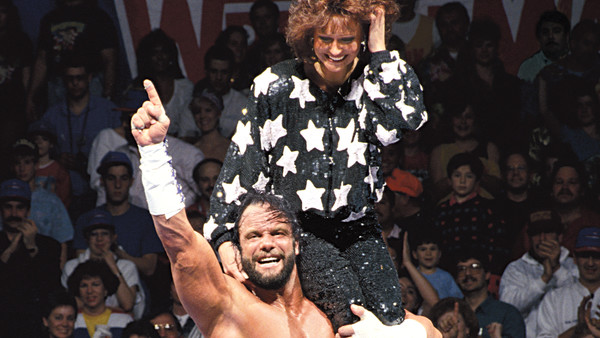 As hard as Daniel Bryan and Kane tried on the latest episode of SmackDown, there will never be a more tear-jerking reunion than the one enjoyed by Randy Savage and Miss Elizabeth at WrestleMania VII.
Having split from Savage on screen in 1989, Elizabeth went on to play a more peripheral role on television and only popped up occasionally to manage the likes of Hulk Hogan or Dusty Rhodes against her ex-man. She was ringside to see Randy lose his career to The Ultimate Warrior though, and that seemed to stoke the fires of change in Savage.
Overcome with emotion, Elizabeth rushed the ring, stopped Sensational Sherri from battering Randy and then embraced him. Meanwhile, sales of Kleenex went through the roof and there was hardly a dry eye in the house. Fans could see the reality of the situation, and the smiles on Liz and Randy were blatantly authentic.
If this was to be the end of Randy's in-ring career (which it wasn't), then he couldn't have gone out in better fashion. That was the prevailing feeling at 'Mania VII.
What other wrestling reunions did you enjoy? Let us know your thoughts down in the comments section below!
Create Content and Get Paid
---