10 Best Wrestling Reunions Ever
4. The Dudley Boyz (2002)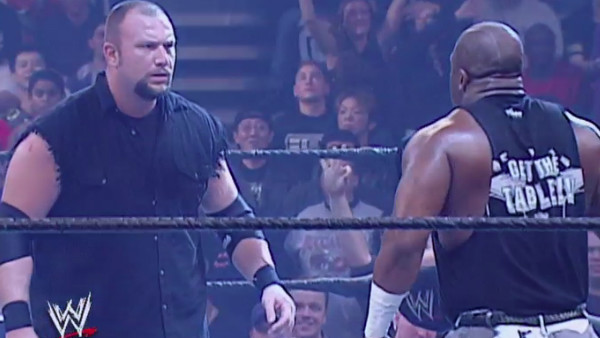 First things first, the phoney religious character WWE penned for "Reverend" D-Von was crap.
There was zero need to split The Dudley Boyz in the first ever brand extension. They were never a team that needed tampering with or any experiments to see if Bubba and his kayfabe half-brother could become singles stars. No, The Dudleyz have and will always be better together.
WWE realised the error of their ways just eight months after splitting the team, and they corrected their mistake at the 2002 Survivor Series. During a six-man Tables Match (Bubba-Ray, Spike and Jeff Hardy vs. Three Minute Warning and Rico), D-Von ran down the aisle and helped Bubba put Rico through the wood.
The crowd inside Madison Square Garden appreciated WWE's gesture and popped big time when The Dudley Boyz hugged to confirm their full-time reunion. Sometimes, even WWE realise they've blundered. That's forgivable when they put things right.