10 Best Wrestling Stables Of All Time
Grappling's greatest groups.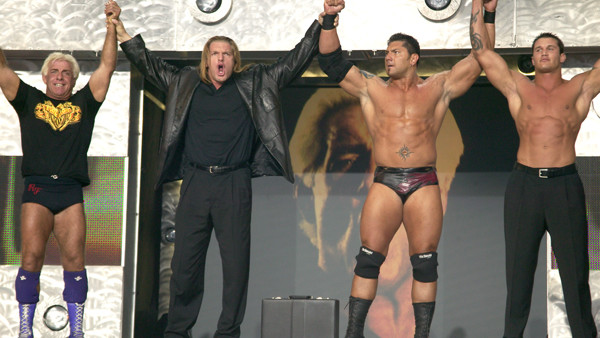 Over the past thirty years, stables have become a huge part of pro wrestling. Some of the hottest storylines in the past few decades have involved several diabolical heels coming together to present an unbeatable force, or a group of babyfaces uniting under a common banner. In the best scenarios, not only does the stable become hot, but the members become grander stars. The wrestlers with whom they work seem even greater than before, and everybody makes money.
Of course, it doesn't always turn out that way. The Corporation may have been a success when Vince McMahon grouped The Rock and other top heels together to make an army that could defend him from Steve Austin, but subsequent attempts at authority stables (like, say, The Authority) didn't work out as well. WWE has a particular acuity when it comes to crafting useless stables in general, from La Familia to The Spirit Squad to (shudder) The Alliance.
Like any other wrestling trope, the idea of the stable has been overused and diluted, but that doesn't lessen the impact when a great one comes along. There have been trailblazers who defined the paradigm and experts who redefined it, creating some very interesting magic along the way...
10. The New Day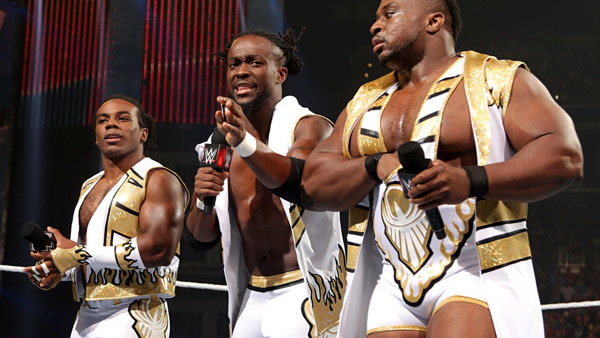 Today's WWE is a very strange place. While the company has a more talented roster than at any point in its history, the accepted philosophy of scripted interviews and cookie-cutter storylines has given the product a sanitized, homogeneous feel. As a result, fans care about fewer superstars than ever before, sending TV ratings plummeting.
The one exception to that statement, of course, is The New Day. While fans typically reserve their bit of interest for part-time stars like Shane McMahon and Brock Lesnar, The New Day is the one act in the company that has won consistent interest and popularity. Even the stars who have come in from the company with fanfare from NXT or the independent scene don't get the reaction that the WWE Tag Team Champions routinely do.
When Xavier Woods, Big E, and Kofi Kingston were first put together in an ill-defined alliance, fans rejected WWE's latest half-hearted attempt at a stable. It was the three men themselves who managed to make the unit work, turning heel and showing more personality than the rest of the roster combined.
Today, The New Day are babyfaces once again, and like The Rock years ago, the heel turn and the journey back have made them top stars.