10 Best WWE Singles Pairings To Ever Win Tag Team Gold
1. John Cena And Shawn Michaels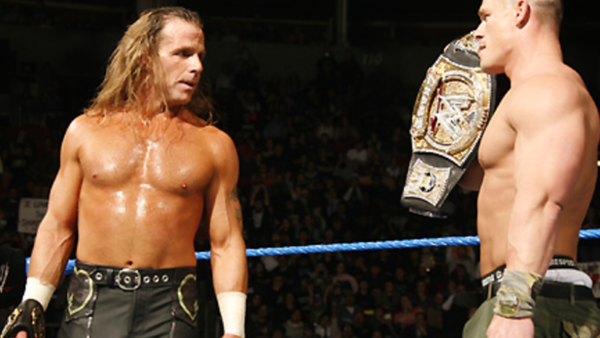 From four cornerstones of The Attitude Era, to two men who defined their own eras.
In the late '90s, Shawn Michaels rose to the top of a WWE that had so often favoured bodybuilders with inferior skill sets. His matches during the period inspired a new generation of wrestling talent that are now pushing the industry forward. The back injury that was supposed to end his career only seemed to revitalise him, as the HBK that returned was even better than before.
Michaels was now the old guard however, as WWE sculpted their shiny new face of the company. John Cena would win his first WWE Championship in 2005, and go on to collect 15 more World Titles. Even more impressively, Cena put the company on his back and helped them make the difficult transition to PG programming. He has been a mainstay in the World Title scene, but has also proven he can occupy any role the company needs him to.
Cena and Michaels' Tag Title run arose as most of Cena's did: to help build a main event feud. This isn't necessarily the best way to elevate the belts, but there's no denying the magnitude of a John Cena/Shawn Michaels partnership.