10 Big Ideas For The Ascension's WWE Main Roster Debut
How quickly should they ascend up the ladder?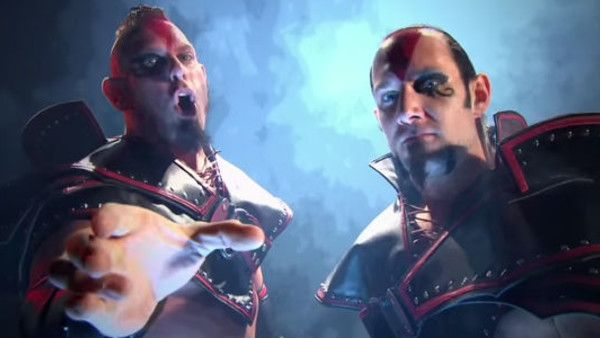 The Ascension started off as a stable in the Summer of 2011, but are now better known as a tag team consisting of Conor O'Brien (Konnor) and Rick Victor (Viktor). They are leading the charge in NXT for what is hopefully a resurgence of the tag team division that had promise a couple years ago, but is back into mostly the same ways of irrelevancy. Oddly enough, NXT has equal or better depth in the tag team division than the main roster with great teams such as The Vaudevillains, The Lucha Dragons, and Enzo Amore & Big Cass to name a few. Before The Ascension, there was The Shield and The Wyatt Family, but they fall into the umbrella of starting off in Florida Championship Wrestling (FCW) and having a cup of coffee in NXT before getting called up to the main roster. It was clear that all six wrestlers were ready for the main roster, and they call have thrived thus far. The Ascension will be the first of several pure tag teams bred in NXT that will hopefully lead the charge to making the tag team division meaningful again. Not only does The Ascension hold the longest reign as NXT Tag Team Champions at 364 days, it is greater than the other four tag title reigns combined. With vignettes already appearing, they will most likely debut the first of the year. Due to the great success they have had in NXT, it is definitely in the realm of possibility that they come out as one of the strongest tag teams of 2015. Let's take a look at 10 ideas that can help establish them for good into the main roster.