10 Big WWE Returns That Could Happen In 2021
9. Edge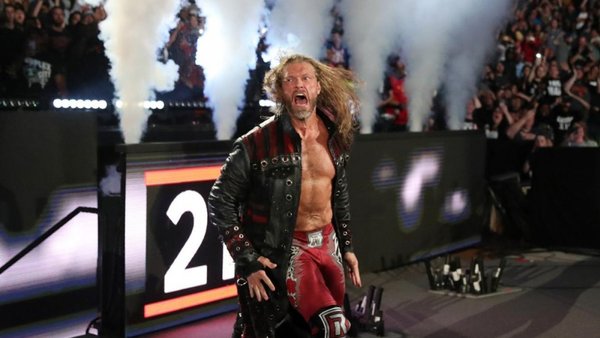 What a difference a year makes. Rewind to the 2020 Royal Rumble and one of the most exciting, emotional and exhilarating returns in WWE history. Edge made his incredible return to the ring, handing out spears left and right and looking like a million bucks, like he'd never been away. The next night on RAW, the Rated-R Superstar was involved in an all-time great angle with former partner Randy Orton, and everything was set up for what promised to be a very special WrestleMania match indeed.
Then the match happened.
Then the second match in this blood feud was a simple wrestling match, a match in which Edge got seriously injured.
Fast forward to the current day and the excitement surrounding Edge has largely dissipated. It now looks for all the world like we're going to get another Edge vs. Randy Orton match at WrestleMania, a dull prospect but important in order to allow Edge to move onto other things.
Here's hoping those other things do actually happen. There are plenty of dream matches waiting for him, potential bouts that will ramp up the excitement once again.