10 Biggest Holy Sh*t Moments From WWE Hall Of Fame 2020 & 2021
9. JBL Says Screw The Haters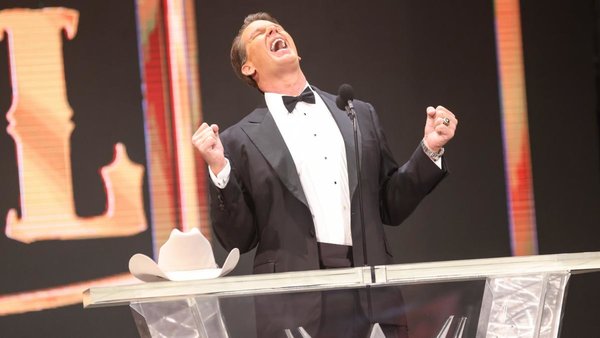 JBL was first out amongst the delayed 2020 inductees, and he isn't sorry one bit for annoying anybody throughout his long and illustrious career. In fact, Layfield is delighted that he was able to fluster so many and have fun doing it whilst simultaneously winning World Championships.
That's certainly a speech.
It was eye-opening to see WWE kick off the ceremony with such a polarising figure. They didn't go for a popular babyface, or even a middle-of-the-road honouree that nobody would've really cared about. No, the company kicked the HOF's door in and instantly grabbed attention with JBL's prime !*$% behaviour.
He refused to apologise for p*ssing anyone off, which will surely ruffle some feathers on social media. If nothing else, at least this got folks talking on Twitter. Some people just plain don't like JBL, for various reasons, and they never will. Does he care? Nope, nope nope.