10 Biggest WWE Creative Mistakes Of 2020 (So Far)
9. Ricochet Fails To Bounce Back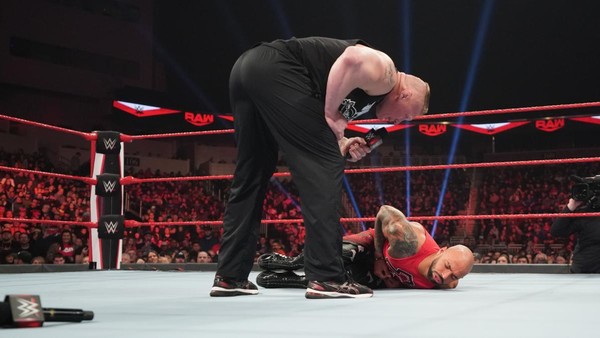 Hey, remember Ricochet?

You're more likely to catch him on Main Event rather than any of WWE's flagship shows nowadays, but let's be honest, who watches Main Event?
Despite a successful run in NXT, Ricochet has struggled to find his feet on WWE's main roster. He has been able to show glimpses of his incredible skillset and always felt like a potential future star, particularly with reported support from Paul Heyman, who was the creative director of Raw until his recent removal from the role. However, he has never been given a prolonged run or storyline to establish himself with the WWE audience.
Although nobody ever bought in to him winning, a WWE Championship match against Brock Lesnar at Super ShowDown 2020 did suggest an imminent push for Ricochet. Unfortunately this never materialised. The narrative going into the title match was that Ricochet had no chance of beating Lesnar, then at the show, Brock dispatched of him with ease with Ricochet failing to land a single blow on the champion, the end. Now I'm no Shakespeare, but that doesn't sound like much of a story to me.
In recent months, Ricochet has formed a tag team with Cedric Alexander, although they have rarely been seen on television since their pairing. Even by WWE's standards, Ricochet's booking by the company feels like a monumental waste of one of the most incredible in-ring performers of this generation.