10 Biggest WWE Creative Mistakes Of 2020 (So Far)
8. Goldberg Defeats The Fiend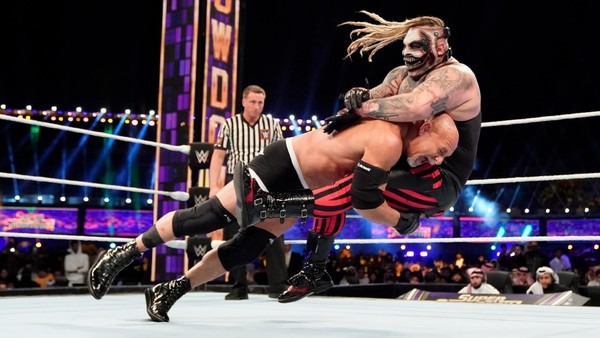 Undoubtedly, WWE's worst creative decision of 2019 was the absolute debacle that was the Hell In A Cell match between The Fiend and Seth Rollins. Not only did the match sour the fans on Rollins, who was the top babyface in the company at the time, but also severely damaged the aura of Bray Wyatt's new alter ego.
It took some time for The Fiend to get back on track and some might argue that he has never been able to recapture the same magic he had during his first few months. But after eventually capturing the Universal Championship from Rollins and successfully defending the title against Daniel Bryan at both Survivor Series 2019 and Royal Rumble 2020, people began to wonder who Wyatt would defend the championship against at WrestleMania.
There was the small matter of Super ShowDown, but many fans consider the Saudi Arabia shows as non-canon, glorified house shows. How wrong we were.
Reportedly, the original plan was for The Fiend to retain and head into 'Mania as Champion, but after drawing some strong ratings, Goldberg used his sway in the company and pushed hard to change plans as he believed younger fans would want to see him overcome Bray Wyatt's monster persona.
This was not what the fans wanted to see and the result received huge backlash after Goldberg effectively squashed The Fiend at Super ShowDown, and things only got worse from there as we headed into WrestleMania.