10 Biggest WWE Disappointments Of 2021
Blunders, missed opportunities, and bad booking over the past 12 months.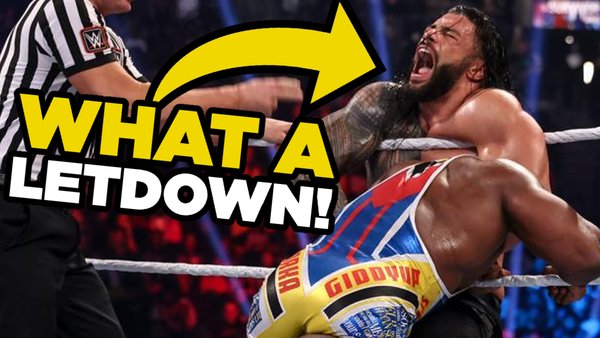 It hasn't exactly been a banner year for WWE, with cuts, baffling booking, and misfiring characters blighting the product. And yet, we've enjoyed some good times, with the likes of Bianca Belair and Riddle breaking through and Bobby Lashley and Big E finally getting their moment to shine.
The fact that WWE is still able to disappoint us - that we allow ourselves to expect something out of this company - is, in a perverse manner, a feather in their cap. Long-terms fans have been burned so many times by Vince McMahon and his bizarre decisions, but in 2021 he's managed to put us through it all over again.
From matches that didn't live up to the hype to debuting stars ruined in an instant, tournaments that were given short shrift to championship runs that accomplished nothing, WWE has certainly been able to induce sighs and eye rolls this year if nothing else.
These aren't necessarily the worst WWE moments of 2021 - that would most likely necessitate a longer list - but rather the times we felt most let down by the product.
We're not angry, we're just disappointed...
10. Samoa Joe's 2021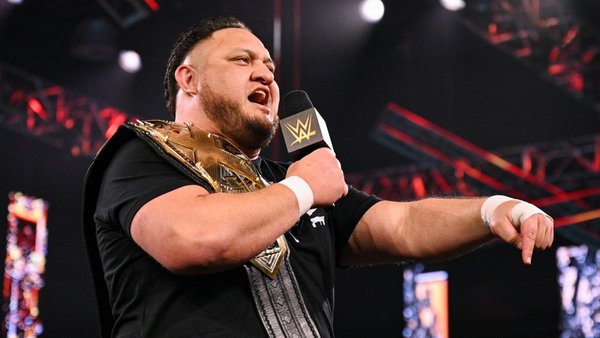 The saga of Samoa Joe in 2021 is a strange tale indeed.
At the start of the year, he was medically uncleared for in-ring action, instead occupying a commentary berth. Joe excelled behind the desk, and his presence at the windswept first day of WrestleMania 37 was an instant meme, the poncho-clad former NXT champ looking disgruntled in the Florida storm.
His reward for braving the elements and doing 14 months of solid commentary work? Being released three days later. In a foreshadowing of corporate issues to come, this was handled without Triple H's knowledge, and the then-NXT champion was brought back to TV, first as William Regal's enforcer, and then as an active competitor.
He worked precisely one match, defeating Karrion Kross for the championship to facilitate Kross' (entirely unsuccessful) main roster move. Less than a month later, he vacated the belt, citing a non-specific injury as NXT coincidentally transitioned back to a youth-focused developmental brand.
We've not seen him since, and it's possible his years of stiff service have caught up to him, but if it's the end of Joe in the ring, there are so many ways he could continue to be of use. At the very least, he deserves a proper send-off, instead of the bizarre stop-start year he's slogged through.