10 Bizarre WCW Stats, Facts And Coincidences That Really Happened
10. Sting Wrestled In Over 90% Of WCW's Total PPVs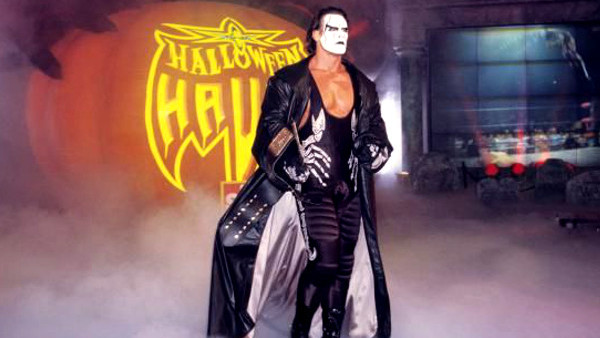 When you look back on WCW to see who was the most crucial wrestler for the company, the argument has to be put forward for Sting. He won every major WCW title the company had, especially the World Heavyweight Championship which he won 6 times. There's a bigger reason why 'The Icon' Sting was often referred to as 'The Franchise of WCW' though.
Sting holds the compelling statistic of competing in over 90% of WCW's pay-per-views. Not only that, he's the second person (behind Hulk Hogan) to headline the most PPVs for WCW, as well as headlining the highest-grossing PPV event (Starrcade '97) in WCW history. From WrestleWar (1991) onwards, where he competed in the main event against The Four Horsemen in WarGames, to Millennium Falcon (2000), when he went against Kevin Nash for the WCW European Cup.
Whether it was the bleach blonde surfer Sting battling Big Van Vader at Starrcade (1992) or nWo Wolfpac Sting going against The Giant for control of the WCW World Tag Team Championships at The Great American Bash (1998).
Making it more interesting, Sting would have wrestled on more PPVs had he not disappeared from television and stayed away in 1996 to make the transition to his Crow persona.