10 Booking Steps For The Shield Vs The Bullet Club
Reigns versus Styles the start of a faction war?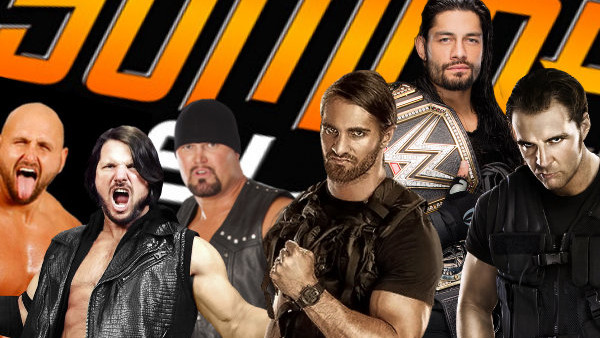 Roman Reigns versus AJ Styles is one of the boldest WWE booking choices in a long time. After losing to Chris Jericho at WrestleMania, the former TNA Champion won the number one contender status the next night on Raw in a fatal four way that also featuredJericho, Cesaro and Kevin Owens.
It means that Reigns versus Styles is likely for Payback, in a match where the WWE Champion will hear even louder boos from the passionate smark section of the crowd. Styles is their guy, the king of the indies and an IWC hero.
Why would WWE do such a thing?
It could be the case that there is a much grander plan at play here. Consider the fact that Doc Gallows and Karl Anderson have signed with WWE and were backstage at the Dallas Raw. As old comrades of Styles in New Japan's Bullet Club faction, could it be that the trio will reform to do a 'hit' of sorts on Reigns?
Of course, Dean Ambrose would come to the aid of his buddy, but that's only two against three. Which would leave the very exciting prospect of Seth Rollins returning and reuniting with his former friends, thus reforming The Shield and setting up a sensational summer storyline against The Bullet Club.
Here are the booking steps for what could be the biggest WWE storyline of 2016.