10 Contenders To Replace JBL On WWE SmackDown Live
10. Jerry 'The King' Lawler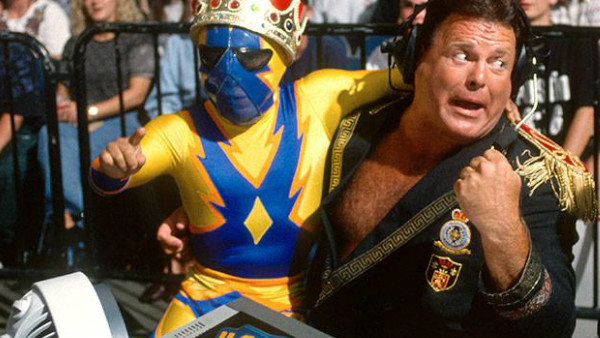 Jerry 'The King' Lawler proved last Monday that he still has what it takes to put in a solid performance on commentary. His glory days of the Attitude Era may be long, long gone at this point, but then WWE is a completely different animal in 2017. The product is no longer pushing the envelope and making juvenile car-crash TV - this is a family-friendly fare now.
'The King' is a truly outside bet however, as he has made clear on a number of occasions that he has no intention of returning to the WWE schedule. His health is also a concern, and there is a general feeling that the less live television Lawler does, the better. He has paid his dues, and he owes the business nothing at this point.
If WWE was struggling to decide on the correct long-term replacement for JBL, they could do worse than giving the 'King of Memphis' the headset for a short run.