10 Dumbest Things WCW Did To Sting
Sting's legendary run as the face of WCW didn't come without its share of creative-induced pitfalls.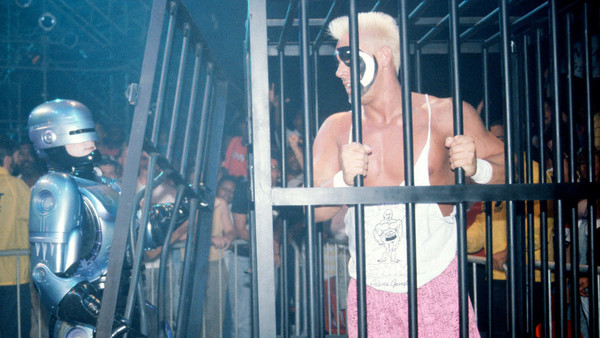 The man they call Sting is responsible for some of wrestling€™s most memorable moments. Who could forget his chilling presence in the rafters, intimidating the New World Order at the height of their tyranny? What about his countless, show-stealing matches against €œThe Nature Boy€ Ric Flair?
There is a reason Sting was the face of World Championship Wrestling (WCW) until its demise in 2001. The former six-time WCW World Heavyweight Champion had an intangible that can€™t be taught: charisma. Whether he was sporting his signature bleached-blonde flattop and colourful face paint or his black and white garb taken straight out of The Crow, fans flocked to see the man now referred to as €œThe Icon.€
The reason Sting€™s presence in WWE in recent times is such a huge deal is because it is was first dance with the promotion after having already amassed a Hall of Fame worthy 25-year career. The majority of his tenure took place in the aforementioned WCW with unparalleled success and, thanks to that, he now sits in WWE's Hall of Fame. But not everything he did in WCW turned out the way he had hoped.
Throughout his journey Sting was booked into some precarious positions that were just downright awkward. Here are the 10 Dumbest Things WCW Made Sting Do.