10 Early Predictions For WWE SummerSlam 2016
8. Sami Zayn Gets The Gold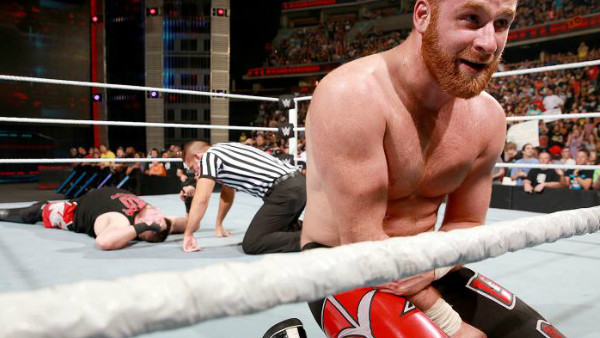 Sami Zayn's victory over Kevin Owens at Battleground wasn't just one of the WWE's best matches of 2016: it was the defining moment of Zayn's WWE career thus far. Having already produced an instant classic with Shinsuke Nakamura at NXT TakeOver: Dallas, Zayn combined with his long-term rival for a vicious showdown wrought with drama and emotion, and it's a match WWE fans will be talking about for years to come.
Regardless of whether or not Battleground proves to be the feud's closing chapter (it's unlikely, let's be honest…), both wrestlers look set to move-up further up the card. With Seth Rollins and Roman Reigns still plagued by alignments that don't match their crowd reactions, both Zayn and Owens have a chance to move towards top babyface and top heel status respectively.
Zayn is particularly well-positioned, and not just because he won. No other Raw babyface can match his popularity at the moment, and after a number of failed attempts at capturing the Intercontinental Title, it could be time to set a different target: United States gold.
Zayn vs. Rusev would be an excellent rivalry between the ultimate underdog and a dominant heel champion. They're both talented enough to keep fans entertained throughout, and the inevitably showdown would be a surefire hit. It's time to reward Sami Zayn's efforts and popularity by slapping some gold around his waist, and this feud would do wonders to rehabilitate the ailing US division.