10 Early Predictions For WWE WrestleMania 34
It's his yard now.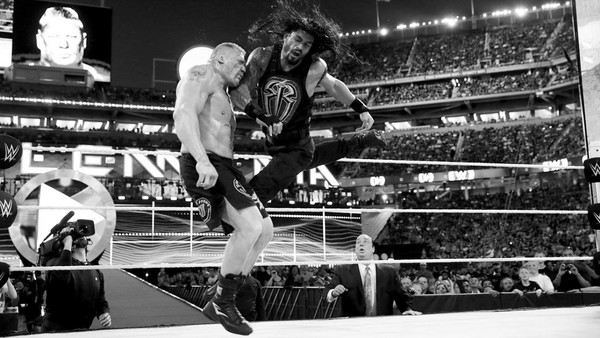 That Roman Reigns supplanted John Cena as the Undertaker's opponent in Orlando suggests WWE is more concerned with planning for the long-term than has been the case for years, but it's always one step forward, two steps back with this company. There's no chance Jinder Mahal's sudden push has been the plan for months. If it was, defeating Curt Hawkins on Main Event in March wasn't an ideal way of building him as a headliner in April.

It's been a dire week on WWE television even outside of this rushed Mahal business. On RAW, Kalisto defeated Braun Strowman in a Dumpster match in a particularly stupid example of 50/50 booking. The main event saw two babyfaces brain one heel with no combination of the three wrestling a match on the upcoming pay-per-view. It was the go-home episode.
Over on SmackDown, Dolph Ziggler referred to Shinsuke Nakamura as Michael Jackson because to the surprise of absolutely nobody, Vince McMahon doesn't get him. He was also introduced as the "Artist Known As Shinsuke Nakamura" because WWE has also contrived to confuse the two most unique pop music icons of the 1980s.
Looking ahead to next year's WrestleMania only weeks after the last WrestleMania faded to black could be considered a pointless and greedy endeavour, but WWE is dire when WrestleMania is over - all bizarre experimentation and lifeless non-feuds. It's no wonder everybody is so obsessed with it.
10. Multi-Man Ladder Match For The WWE Cruiserweight Title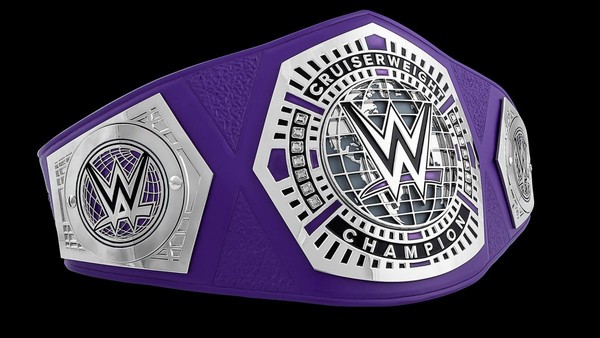 The ladder, much like a comically overblown Triple H entrance, is just part of the WestleMania fabric these days. The ladder has made an appearance at the last three 'Manias - and only three 'Manias have passed by since 2005 without the apparatus.
205 Live is dying on its a*se. The title of the show has almost fated it as a failure. It's hard to gauge what's more stupid - that WWE live broadcasts a show with lesser lights after fans have already seen the real stars, or that it hasn't already been switched it to the pre-SmackDown slot. WWE does have the luxury of hyping the show during SmackDown, but that hasn't helped anybody care about it. If anything, a hotter crowd would enhance its reputation and surround it with buzz.
There's no TV schedule to work around - 205 Live is exclusive to the Network. Its fate is entirely in WWE's own hands.
205 Live isn't a pressing concern. It's cheap enough to produce. But if WWE persists with the moronic scheduling, allowing the best talents on the show to perform a batsh*t crazy acrobatic stunt show of a multi-man ladder match on the biggest show of the year might create a shortcut to relevance and excitement. As good as the Neville Vs. Austin Aries match at WrestleMania was, so few saw it that it didn't matter.