10 Genuine Reasons For Modern Wrestling Fans To Be Excited
8. AEW Trios Title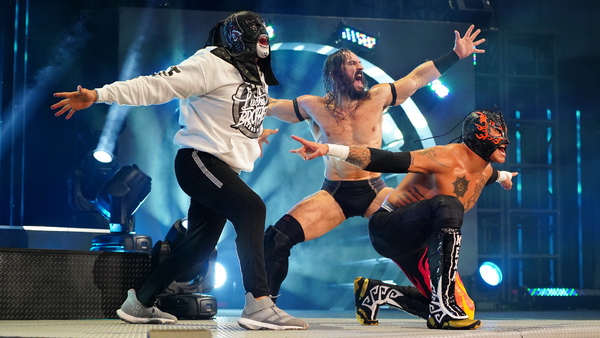 By several accounts, Vince McMahon is not a big supporter of tag team wrestling. When AEW hit the scene, Tony Khan promised to put a spotlight on the tag division. He has certainly done that. Multiple-contestant tag matches have been a staple of AEW programming.
From the beginning, All Elite Wrestling has included trios matchups in their events. Trios matches can be a good way of pushing a narrative toward a tag title contest or high-profile singles match. The only downside to all of the high-flying trios action has been the lack of a specific prize for the promotion's established stables.
As of late, Tony Khan has been hinting at a Trios Championship for awhile. Some critics will argue that AEW and (especially) WWE already have too many championships. On the other hand, championships should be reflective of the promotion's top competition. As AEW already places such a premium on trios and factions, a trios title adds a necessary brass ring to the division.
Stables like the Jericho Appreciation Society, The Elite, The House of Black and Blackpool Combat Club have become highlights of AEW programming. If Tony Khan is going all in on stables, it stands to reason those stables should have something worth fighting for. By all accouts, that time may be very soon.