10 Gimmicks That WWE Milked Dry
9. The Unlikely Tag Champs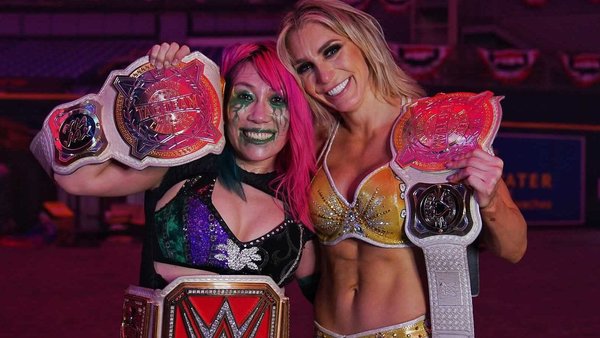 When Charlotte Flair returned at the 2020 TLC PPV to capture the Women's Tag Team Championship, she found a strange partner in Asuka. Although the announcers did their best to explain why 'The Queen' would want to team with her archnemesis, anyone who followed the two wrestlers over the years knew they were presented as anything but friends.
However, Flair and 'The Empress of Tomorrow' are far from the first odd couple in WWE tag team history. Despite the criticisms that ensue, the tag team division doesn't get too much promotion unless two single stars (who aren't a formal tag team) hold the gold.
WWE could utilize preexisting tag teams more, placing them in spots above the lower- and mid-cards. Instead, it continues to create new unlikely pairings with an underlying intention of splitting them up. From a creative standpoint, the trope helps create and extend feuds. Unfortunately, it also takes the focus off of the tag team division (which always needs help) and places the little attention it gets on singles competitors by using the straps as a soon-forgotten catalytic prop rather than a respected and sought-after championship.