10 Great Wrestlers (With Terrible WrestleMania Records)
Which WWE wrestlers have been only human at the Showcase of The Immortals?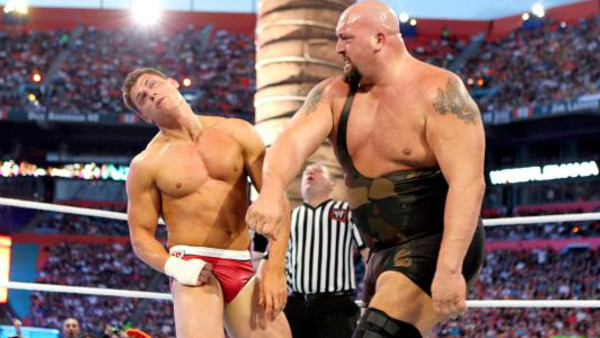 Another WrestleMania has come and gone, and although it was certainly a mixed bag it was heartening to see WWE seize the moment to both elevate new talent (Belair and Ripley), and cement the status of some of its biggest superstars (Lashley & Reigns).
Of course, for every winner there has to be a loser and this year contained some of the Show of Show's most notorious runner-ups. Drew McIntyre, Sasha Banks and Asuka all failed to improve their less than stellar records at 'Mania, each of them notching up yet another loss on the Grandest Stage of Them All.
If it's any consolation to them, they're in good company.
Alongside the aforementioned trio, some of the biggest and best names in the business have surprisingly poor records for the grandest PPV in wrestling. It's not often you'll hear the likes of Shane McMahon, Jamie Noble and Brutus Beefcake being compared favourably with the people on this list, yet each of them boasts a superior 'Mania record to the following ten WWE superstars.
All statistics are provided by profightdb.com. Dark/Kick-off matches are not included.
10. Triple H (10-13)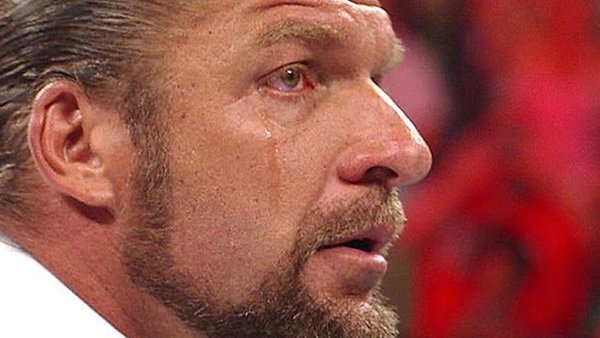 As Shawn Michaels put it in last year's surreal "tribute" to The Game, "You weren't really that good".
Yes, The Game, King of Kings, wielder of the Golden Shovel of Talent Burial, actually has a losing record at his father-in-law's greatest creation. Granted, it's the best record of anyone on this list but it's still shocking to see a man whose name became a byword for selfishness deign to lose at WWE's biggest PPV more often than not.
Not to say that Trips' reputation is wholly undeserved, as some of those WrestleMania matches showed his ego at its self-destructive worst. His match against Chris Jericho fell completely flat due to his unwillingness to give Y2J any real heat in the build-up, and his justification for beating Sting on his WWE debut - to set up a match against the Rock that never happened - is as flimsy as his rationale for booking himself against the Undertaker at WrestleMania XXVII (Essentially, "I'm the only one good enough to face him").
Then again, he did have to put over The Ultimate Warrior in embarrassing fashion in his first ever 'Mania bout. That would be enough to harden any wrestler's heart, let alone one as career-driven as the Cerebral Assassin.