10 Great WWE Matches That Didn't Have A Finish
9. Asuka vs Sasha Banks - Extreme Rules 2020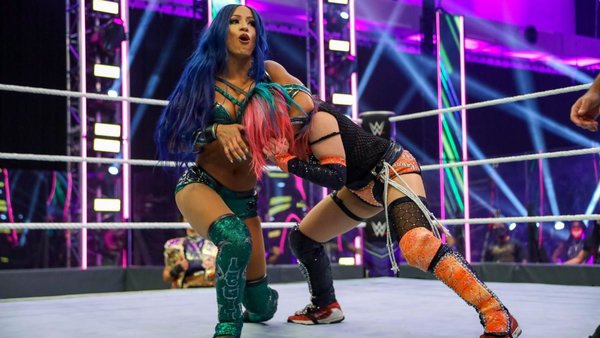 The 2020 edition of Extreme Rules was by some distance the worst show of the pandemic era, and that's really saying something. Its sole redeeming feature was this Raw Women's Title match between two of the stars holding the product afloat, and the booking did everything it could to ruin that, too.
Asuka and Sasha were given a healthy 20 minutes to work with, and their chemistry was enviable throughout. There was little in the way of a feeling out process; the early stages were given over to champion Asuka trying to knee Sasha in the face, while the challenger looked to lock in the Banks Statement.
Asuka looked fearsome here - disappointingly rare in her title run - and Sasha once again demonstrated why she's one of the best in the biz, selling beautifully and portraying a calculating and wily scrapper.
It's the overbooking that kills it. Bayley and Kairi Sane get involved; Asuka's green mist knocks out the ref; Bayley dons the striped shirt to count the pin. It was all thrown out the next day - and quite right too! - but the silliness undermined an otherwise terrific match.