10 Highest-Rated WWE Raw Segments Ever
1. Steve Austin vs. The Undertaker (28 June 1999) - 9.5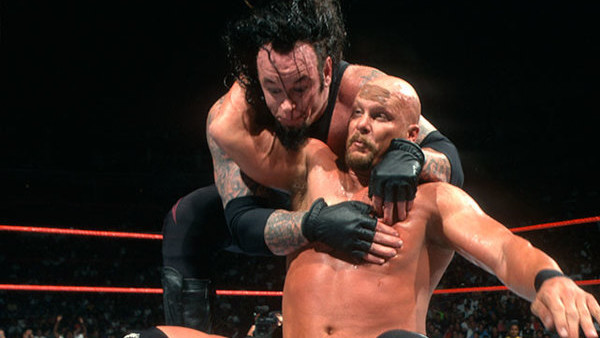 There was a lot riding on Steve Austin's WWF Title shot against The Undertaker in the main event of Raw's 28 June 1999 episode. The night before, Austin had been beaten in a Ladder Match by both Vince and Shane McMahon at King Of The Ring, and now he had to win the title or be banished from the championship scene for good.
Typical Attitude Era drama, sure, but nonetheless gripping.
Fans watching at home agreed. The company topped their own 9.17 quarter hour score for the 10 May episode by posting an enormous 9.5 here. This was reported in the 12 July 1999 Observer, and so was the fact WCW went off the air with Nitro earlier than scheduled, allowing the WWF a full eight minutes unopposed.
Although that might make it seem like Nitro handed the impetus to Raw, it's true that 'Taker vs. Austin was killing it anyway. People rightly believed they'd see a title change on free television, and that played a huge part in the big number regardless of what WCW were doing.
Were you shocked by any of the segments included here? How about some of Raw's timeless moments that didn't make the list? Let us know your thoughts down in the comments section below!