10 Iconic WWE Hardcore 24/7 Title Defences
9. That Invader Guy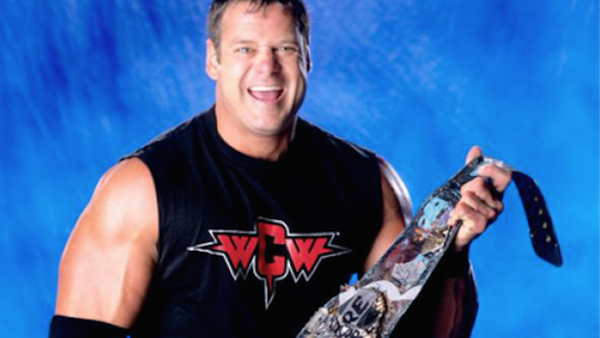 Date: 25 June 2001
Location: Madison Square Garden (Backstage)
Weapons Used: Fluorescent light tube, ladder
After a hard-fought hardcore spot-fest, which ended backstage, Rhyno defeated Test to win the Hardcore Championship. He had just seconds to celebrate before WCW's Mike Awesome ambushed him from behind with a fluorescent light tube. Awesome hit a powerbomb onto a grounded steel ladder and intimidated the WWF referee to count the pin.
The moment was notable as Mike Awesome became the first member of The Alliance to steal WWF gold. Though fans didn't get ECW Mike Awesome as they'd hoped, at least 'The Fat Chick Thrilla' or 'That '70s Guy' were left in the gimmick dustbin. It would be another ECW icon, Rob Van Dam, who would reinvigorate the Hardcore Championship picture during the Invasion.
Result: Mike Awesome used the 24/7 rule to score his only WWF/WWE championship.