10 Longest Gaps In WWE World Title Defenses
9. Brock Lesnar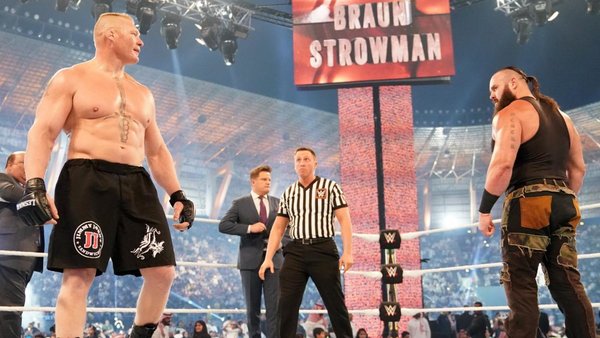 Title: WWE Universal Championship
Dates of Title Defenses: January 27, 2019 – April 7, 2019
Days Between Defenses: 71
Get used to seeing Brock Lesnar's name on this list a lot. WWE's part-time emergency ratings fixer is the poster boy for not defending his world titles. His ridiculously long reigns are somewhat tempered by the fact that he would go two, three, even four months without defending his title.
In this case, Brock was in the midst of his second run as Universal Champion, having defeated Braun Strowman at Crown Jewel 2018. He would defend the title at the Royal Rumble against Finn Balor, but Seth Rollins would win the Rumble that night and elect to challenge the Beast at WrestleMania 35.
Famously, Brock and Paul Heyman would walk out to open Mania and declare that if they weren't main-eventing the show, they were getting this defense out of the way quickly, but Lesnar would fall in less than three minutes to Rollins.