10 Loudest Crowd Reactions In WWE History
8. Stone Cold Shatters The McMahon-Helmsley Regime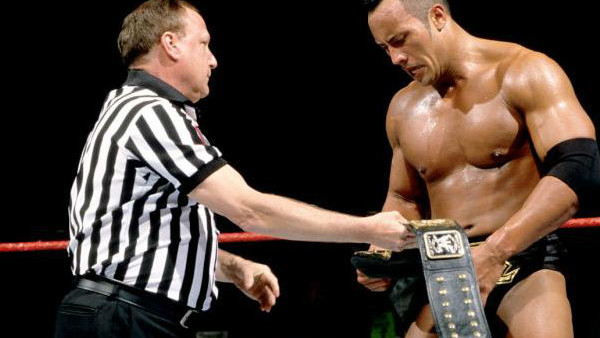 Stone Cold Steve Austin had been out of action from WWE since the 1999 Survivor Series when he was the victim of a kayfabe hit-and-run. By the time Backlash 2000 had rolled around, Triple H and the McMahon-Helmsley regime ruled the company.
The Rock was set to square off against Triple H for the then WWF Championship at Backlash with Shane McMahon as the special guest referee. With Linda McMahon fighting an uphill battle against Triple H, the McMahons and generic cronies Gerald Brisco and Pat Patterson, she declared that Stone Cold Steve Austin would be in corner of The People's Champion.
However, Austin was a no-show at the event and the crowd quickly became restless watching The Game and the evil McMahons turn the match into what was essentially a no-contest. Just as it looked as though all was lost, the glass shattered; the audience lost their minds as The Texas Rattlesnake made his long-awaited return.
Armed with a steel chair, Austin made short work of his foes and cleared the way for The Rock to become WWF Champion.