10 Mae Young Classic Wrestlers WWE Must Sign
9. Kay Lee Ray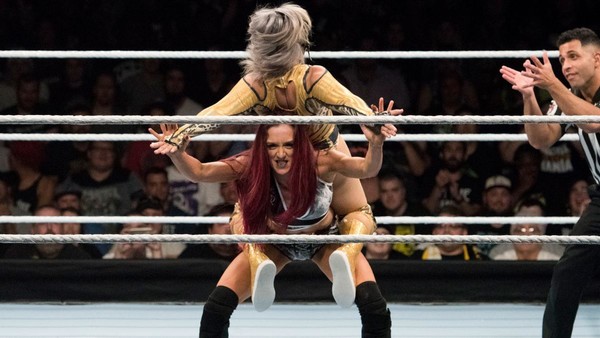 Booking Scotland's Kay Lee Ray to lose to Princesa Sugehit in the Mae Young Classic's first round was a blunder on WWE's behalf. It's not that her opponent didn't deserve to advance, but KLR is one of Europe's finest women's wrestlers, and someone whose skill should've guaranteed a deep run in the tournament. Sadly, the writing was on the wall as soon as she was paired with the tourney's only Mexican participant.
Regardless, she's somebody that WWE should think about picking up soon. She's often labelled a 'daredevil', but while she definitely fits this tag, there's a lot more to Ray's game than such a title suggests. She can be a smooth, crisp technical wrestler when she needs to be, and her work in indie promotions like ATTACK! and Fight Club Pro shows she's no slouch when it comes to the entertainment side of the game either.
WWE used KLR as a squash opponent for Nia Jax on an October 2015 episode of NXT. She's clearly on their radar, and while her young age (25) means there's no hurry to sign her, she'd be an immediate developmental standout if she showed up at the next set of tapings.