10 Matches WWE Cancelled From WrestleMania
10. The British Bulldog Vs. The Berzerker (WrestleMania VIII)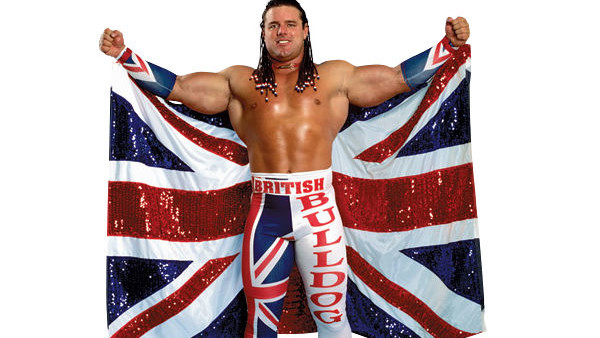 The first seven WrestleManias went off without any major hitches regarding time constraints.
During the 80s, the show typically lasted 4 hours (excluding the pre-taped countdown show) and all advertised matches were delivered as promised. It wasn't until WrestleMania VIII in 1992 that the event was reduced to 3 hours, and the show suffered its first casualty of timing.
Unlike other WrestleMania VIII matches that were cancelled beforehand (more on those later), The British Bulldog vs. The Berzerker was still expected to take place the day of the show. It wasn't until midway through the show that producers recognized the need to eliminate a match due to time constraints.
Fred Thomas (Typhoon) explained that officials asked the Natural Disasters to shorten their title match against Money, Inc. Despite initially agreeing, the teams never did.
According to John Nord (The Berzerker), Vince McMahon actually wanted to cancel Owen Hart vs. Skinner but when Davey Boy was asked to cut his match with Nord to one minute, Smith refused. When Davey said he "didn't do" one minute matches, Steve Keirn (Skinner) jumped up, said "I do!", and proceeded to get the WrestleMania payday.
Matt Davis
A former stuntman for Paramount Pictures, Matt enjoys sports, water skiing, driving fast, the beach, professional wrestling, technology, and scotch. At the same time, whenever possible. Having attended many famous (and infamous) shows including WrestleMania XV, In Your House: Mind Games, and the 1995 King of the Ring, Matt has been a lifelong professional sports and wrestling fan. Matt's been mentioned in numerous wrestling podcasts including the Steve Austin Show: Unleashed, Talk Is Jericho, and Something To Wrestle With Bruce Prichard. As a former countywide performer, Matt has been referred to as Mr. 300 for his amazing accomplishments in the world of amateur bowling. He is also the only man on record to have pitched back-to-back no hitters in the Veterans Stadium Wiffle Ball League of 2003.
See more from Matt